Hawaii is home to five different species of sea turtles, but the Honu, or green sea turtle is the most commonly seen turtle on Oahu. The next most common sea turtle to find in Oahu is the Hawksbill turtle. However, the Hawksbill sea turtle doesn't hang out in shallow waters very often, so you are not likely to see these turtles.
The other three species of sea turtles are the Olive Ridley turtle, the Leatherback turtle, and the Loggerhead turtle. You won't have much luck if you're trying to see these turtles because they typically stick to swimming in deeper waters. If you want to find out where to see turtles in Oahu without heading out into deep waters, stick around to find out our favorite locations to spot sea turtles.
A tour we think you'll love
1) Go Turtle Watching At A North Shore Beach In Oahu
Here at Aloha Circle Island Aventures, we have full-day tours of the North Shore of Oahu, so you can see sea turtles with ease. There are 16 locations to discover, including:
Diamond Head

The Dole Plantation

Byodo-In Temple

Coffee and Macadamia Farms
Some of our most popular excursions are to secret beaches along Oahu's North Shore, where you can spot an abundance of sea turtles. Our tour guides are full of energy and fun and love teaching visitors about Hawaii's incredible culture. From historical landmarks to the best places to see turtles in Oahu, we have some of the most exciting tours in Hawaii.
Don't forget to check out our many tour options to choose the best one for your sea turtle adventures!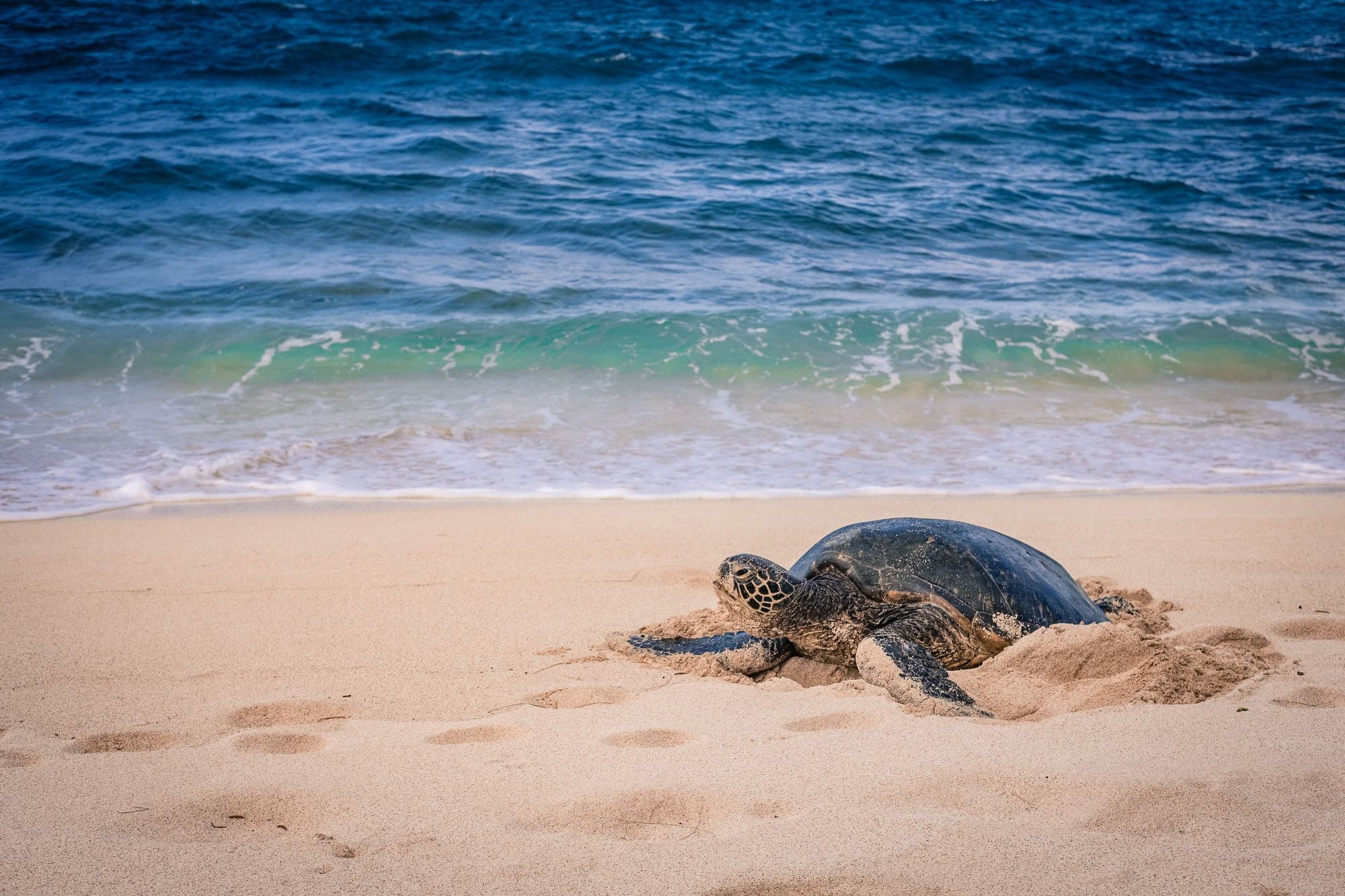 2) Waikiki Beach
Waikiki Beach is a popular beach and a great place to watch sea turtles swimming along the southern shores of Oahu. You can find them easily around the piers, but the best time of day to spot sea turtles at Waikiki is at sunrise and noon.
You might even enjoy some turtle-watching while you cool off with some drinks at Duke's Bar. It's a popular location for relaxing by the shore and taking in the stunning views of Oahu as sea turtles glide through crystal-clear waters.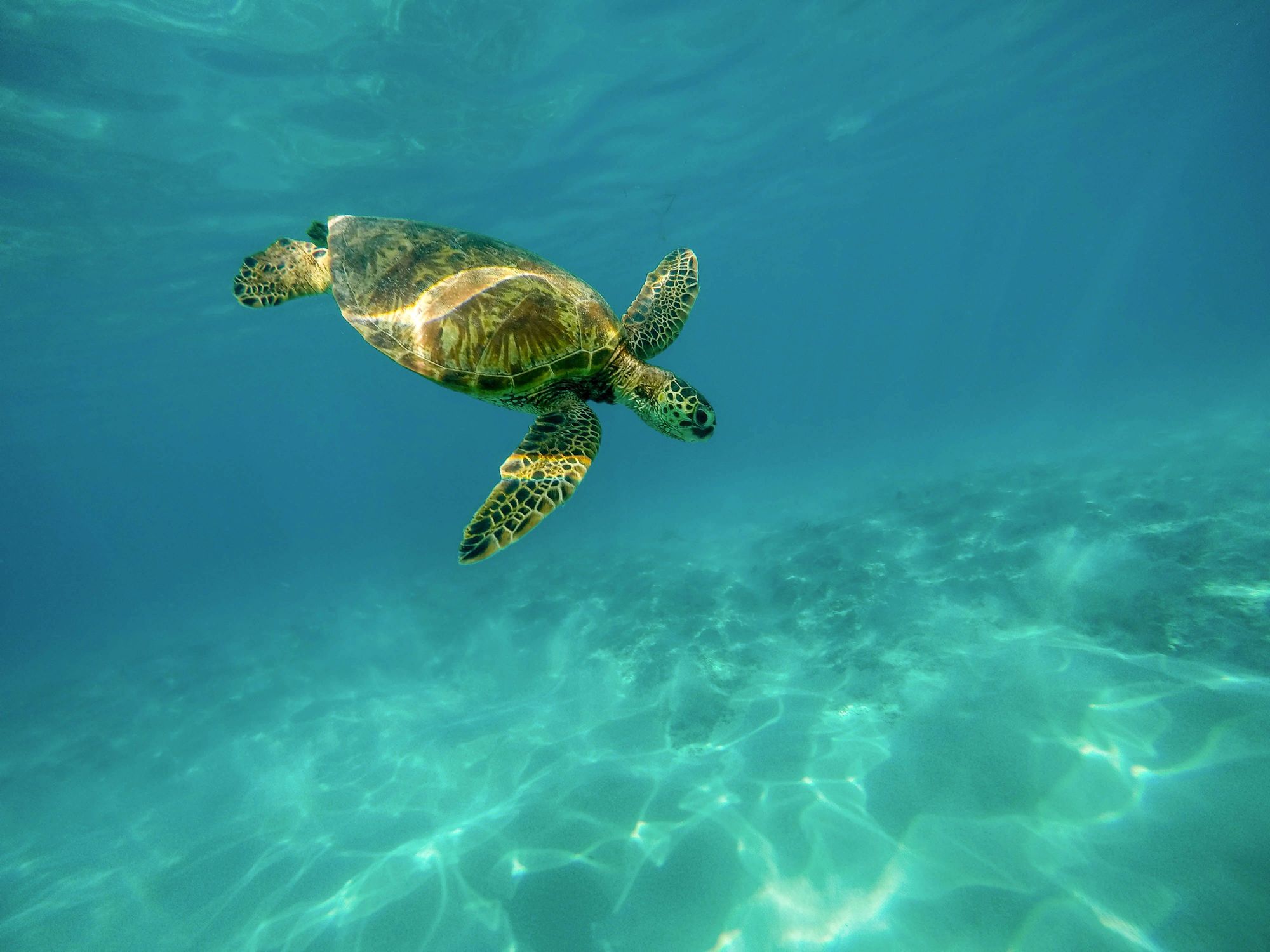 3) Head To Laniakea Beach (Turtle Beach) For The Best Sea Turtle Experience
Laniakea Beach translates to "wide sky," and it's the perfect name for such a place with panoramic views of the horizon and the vast crystal waters of Hawaii. However, because of the frequency of sightings and the number of sea turtles that grace the North shore of Oahu and Laniakea Beach, locals have unofficially dubbed this location as Turtle Beach.
Turtle Beach is regarded as one of the most beautiful beaches on the planet and is a guaranteed spot on the North shore of Oahu to see sea turtles. Any skill level of snorkeler can get up close and personal with Hawaiian sea turtles because the waters are clear and shallow here on Turtle Beach.
This beach fills up quickly with visitors, so local volunteers post signs and walk the beach often to enforce the endangered species act and protect the natural habitat of the Hawaiian green sea turtles and other endangered species of sea life near Turtle Beach.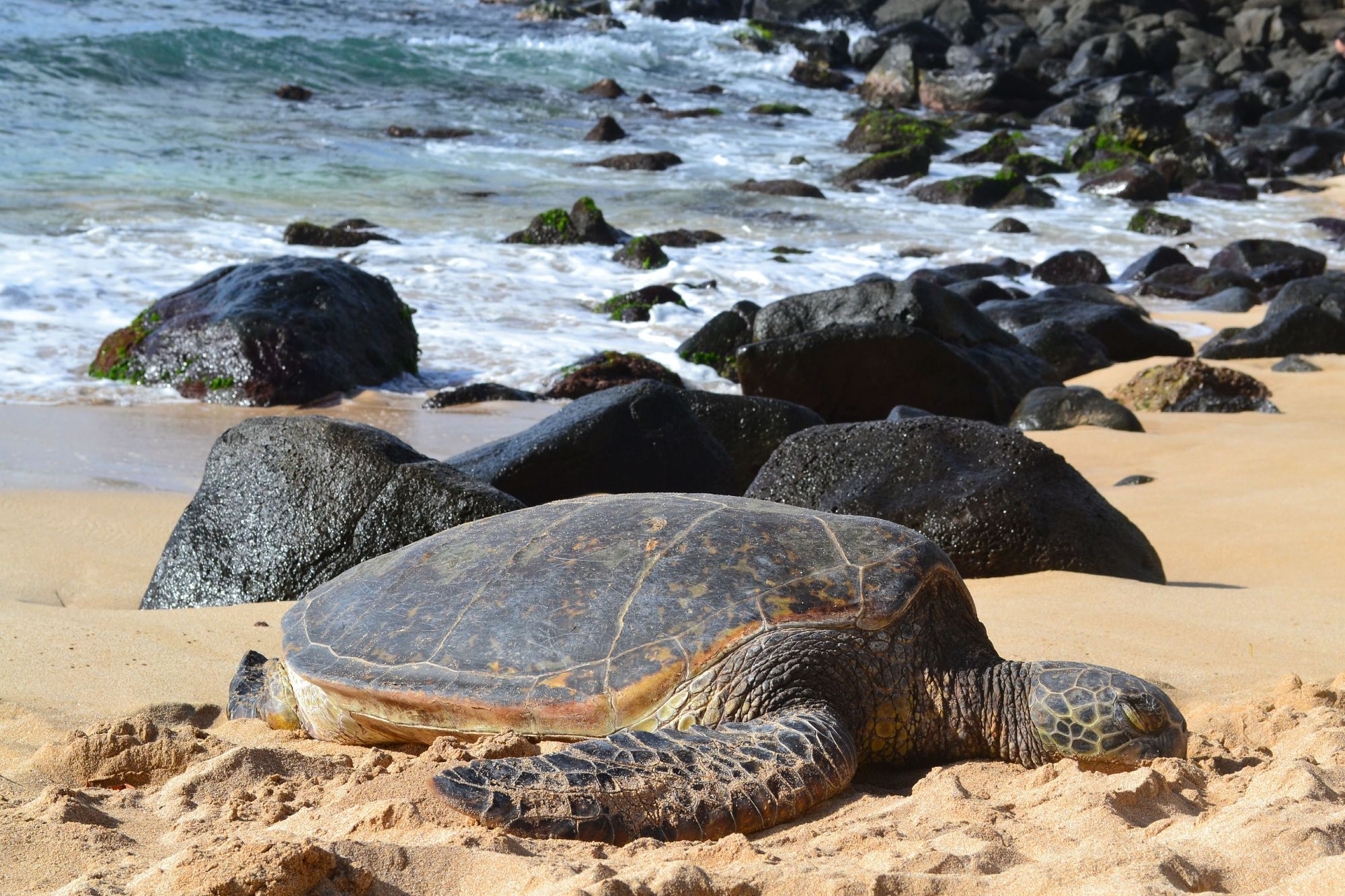 4) Head To Turtle Bay
Turtle Bay is located next to Turtle Beach and is one of the most wonderful places in Hawaii to watch sea turtles swimming in crystal-clear waters. It's a wonderful breeding ground for Limu or the Hawaiian green turtle's favorite thing to eat! This is the perfect location to not only see the Hawaiian green sea turtle but there is also abundant marine life found in the shallow waters of Turtle Bay.
Though it might not be an ideal place to swim with the turtles on Oahu, Turtle Bay is still a premium location to visit with your family and friends for a day of turtle-watching and discovering other stunning sea life.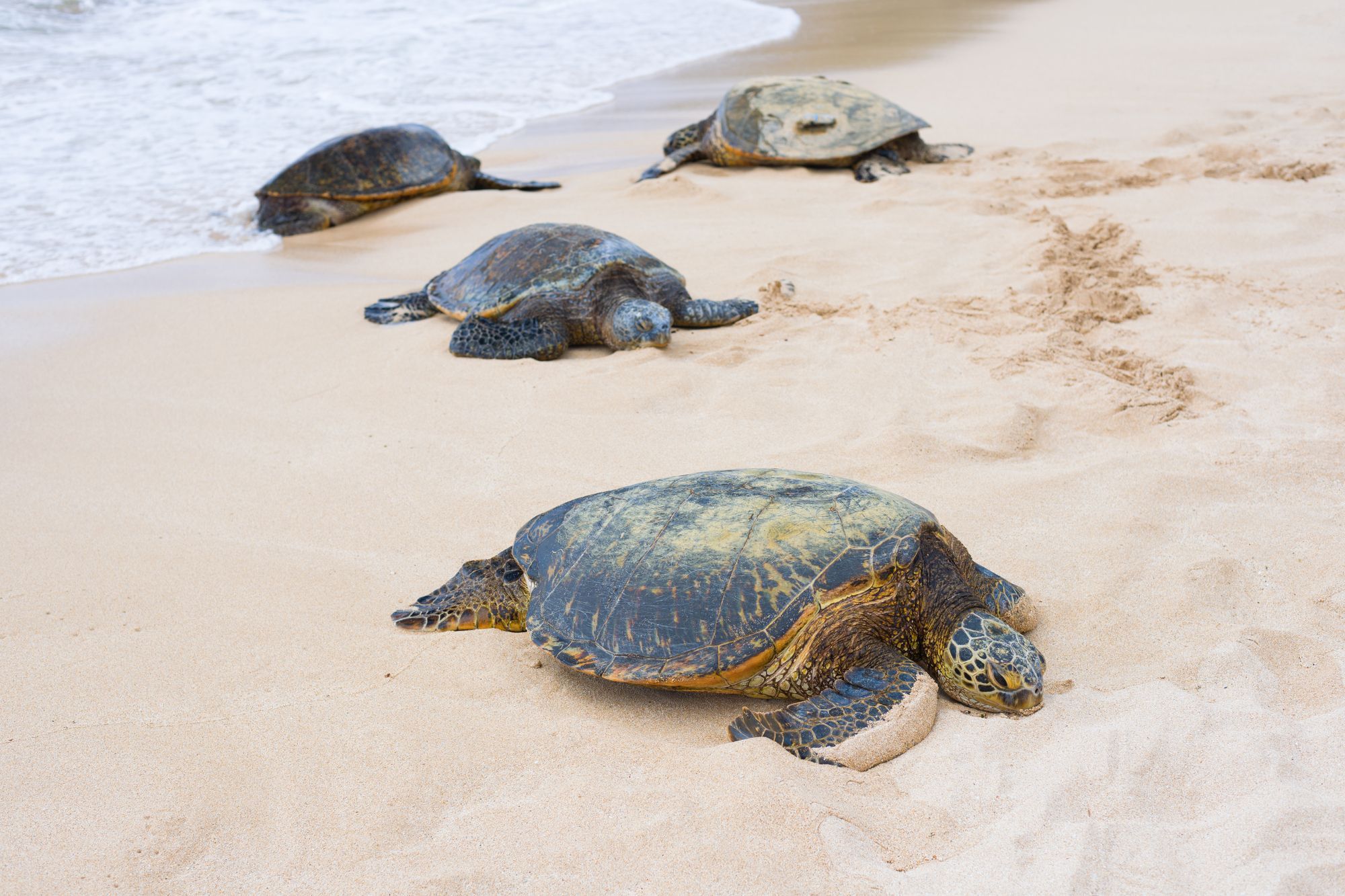 5) Head To Electric Beach For Sea Turtles And Much More
If you're trying to figure out where to see turtles in Oahu, then Electric Beach is an excellent location to consider. The conditions of the water in this location make it one of the best places to see turtles in Oahu, along with a plethora of other marine life like the stunning Angel Fish, Clown Fish, and so many other tropical fish.
When standing on the shore to see sea turtles, you might also catch a glimpse of the majestic spinner dolphin jumping around in the water farther out from the beach. There are plenty of opportunities at Electric Beach to go on a snorkeling adventure, head out on a boat trip, or just enjoy the day in the sand with your loved ones while you keep an eye out for turtles.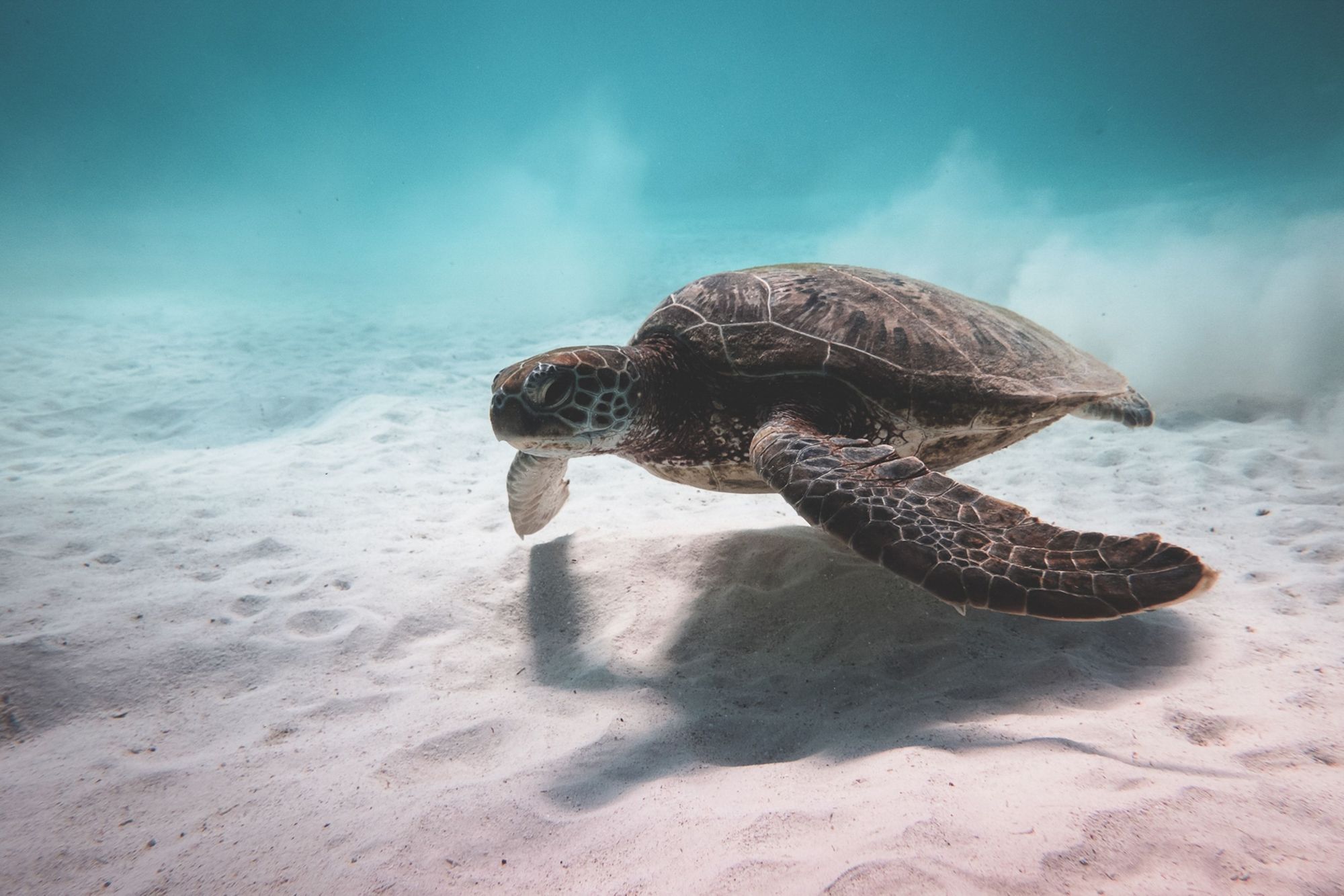 6) Escape The Droves Of Tourists Seeking Sea Turtles At Makua Beach
When you're trying to see sea turtles in Oahu, the last thing you want to do is contend with a beach full of people. Makua Beach is a bit more remote on the island of Oahu, so not many people are willing to take the drive just to find green sea turtles.
While you're enjoying the sparsely visited beach, head out into the clear waters to find colorful sea creatures and sea turtles. The green sea turtle can seem somewhat elusive at times when trying to find sea turtles at this beach, but if you're willing to boat out into deeper waters, there is a much higher likelihood that you'll find more green sea turtles to encounter.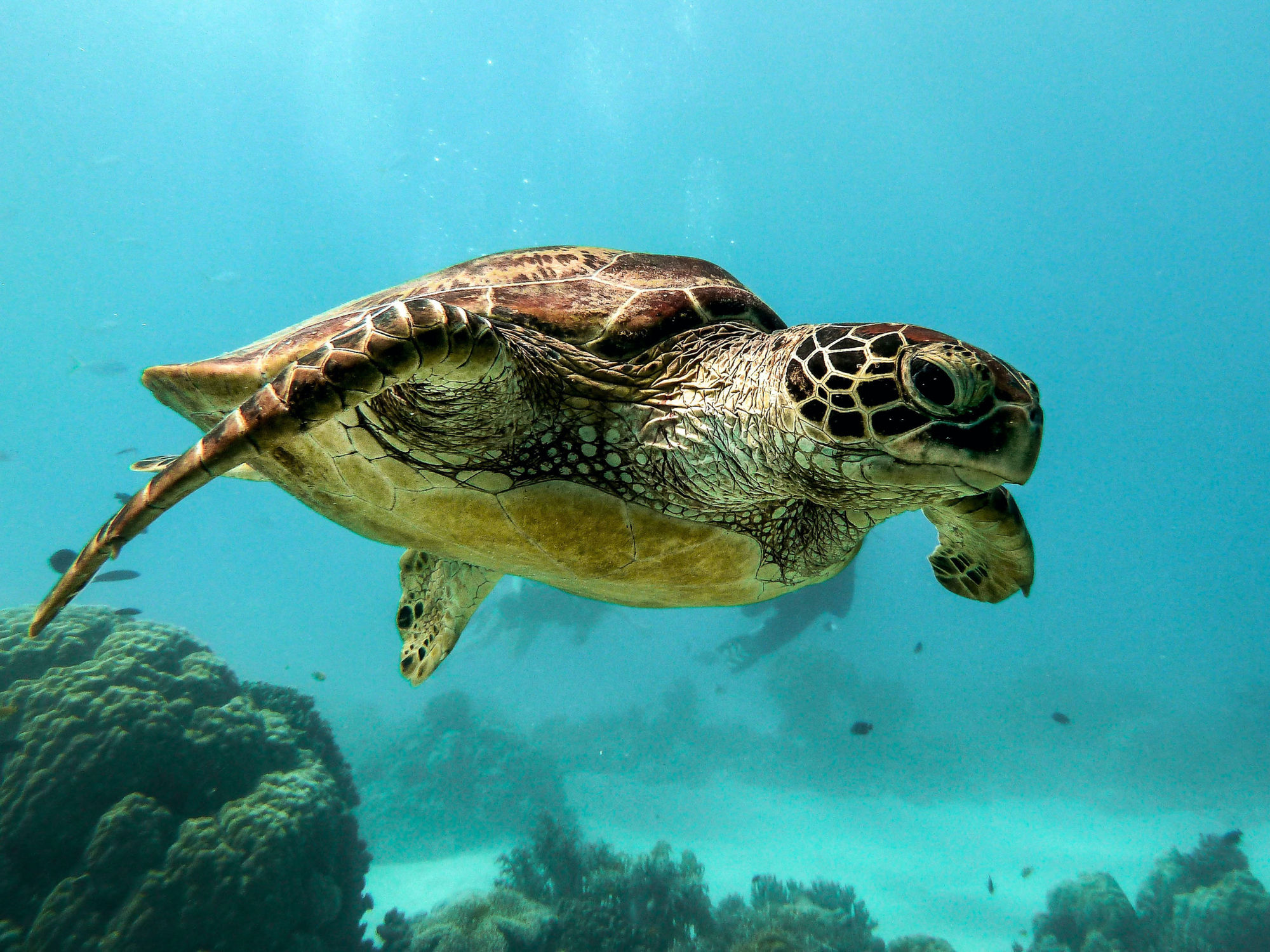 7) See Turtles At Haleiwa Beach And Enjoy A Dip In Cool Waters
Another great place to see turtles in Oahu is Haleiwa Beach on the North Shore. The chilly waters of this beach are perfect for not only seeing sea turtles, but some of them might even take a swim with you! Keep in mind, however, that the water is very cold here at times, so you'll want to wear a rash guard while swimming with a sea turtle or two.
Sea turtles frequent this beach so much, in fact, that you often see them sunning on the sand. Another tip for your sea turtle trip is to respect these endangered creatures whenever you do see them in the water or in the sand. That means when you see turtles in Oahu, keep your distance and make sure not to feed them or treat them like a toy or pet.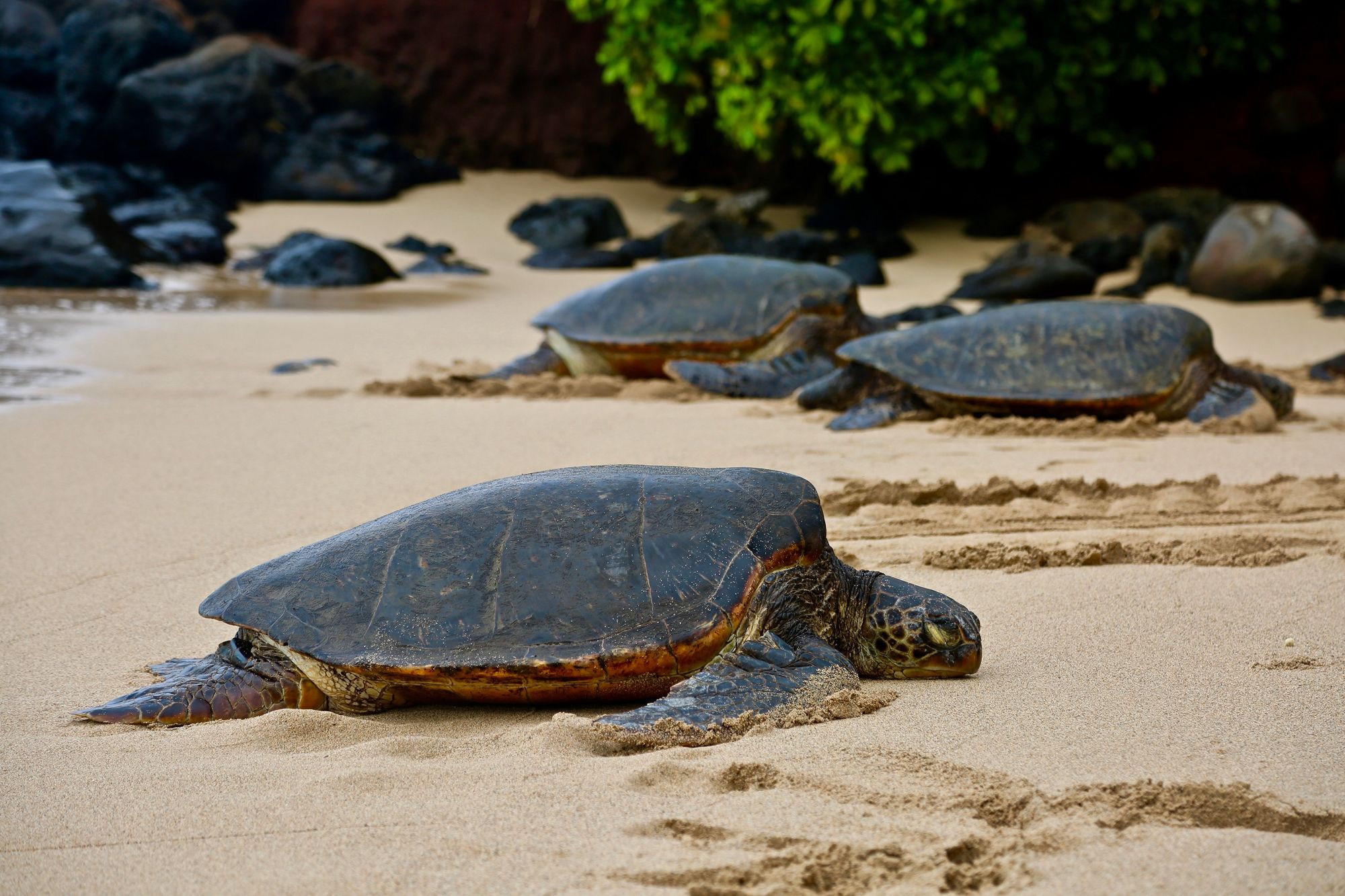 Your Best Chance To See Turtles In Oahu
The majestic sea turtle is one of the most sought-after creatures on Hawaiian beaches and can be quite easy to locate if you follow our guide of favorite places to see sea turtles when visiting Oahu.
If you want to make sure not to miss any sea turtles while you're in the area, Aloha Circle Island Adventures wants to help you make the most of the excursion and guarantees a sea turtle sighting or two!
If you're ready to see turtles in Oahu with some of the most skilled and educated guides on the islands, then head to our website to book your tour today.