Celebrating Thanksgiving in Hawaii can be a fun way to get away from it all and explore more about the Hawaiian culture. There's a lot to see and do throughout Oahu, and participating in the many Thanksgiving celebrations is another reason to visit.
The holiday season makes it a little busier than other times of the year, but with a bit of planning, you can enjoy all that the island has to offer, including sun, sand, and a turkey dinner.
A tour we think you'll love
Embrace The Ancient Hawaiian Culture
While you may be spending Thanksgiving in Hawaii, it doesn't mean that it has to be all about turkey and pumpkin pie. Instead, you can embrace the culture and learn more about the history of the island.
Find out how they used to celebrate Thanksgiving hundreds of years ago, as well as some of the traditions that have helped to make a Hawaii Thanksgiving what it is today.
With the right tour around Oahu, you can explore:
Museums

Coffee shops

Plantations

Beaches
A good tour guide will also teach you more about the Hawaiian language, teach you about the legends, and more.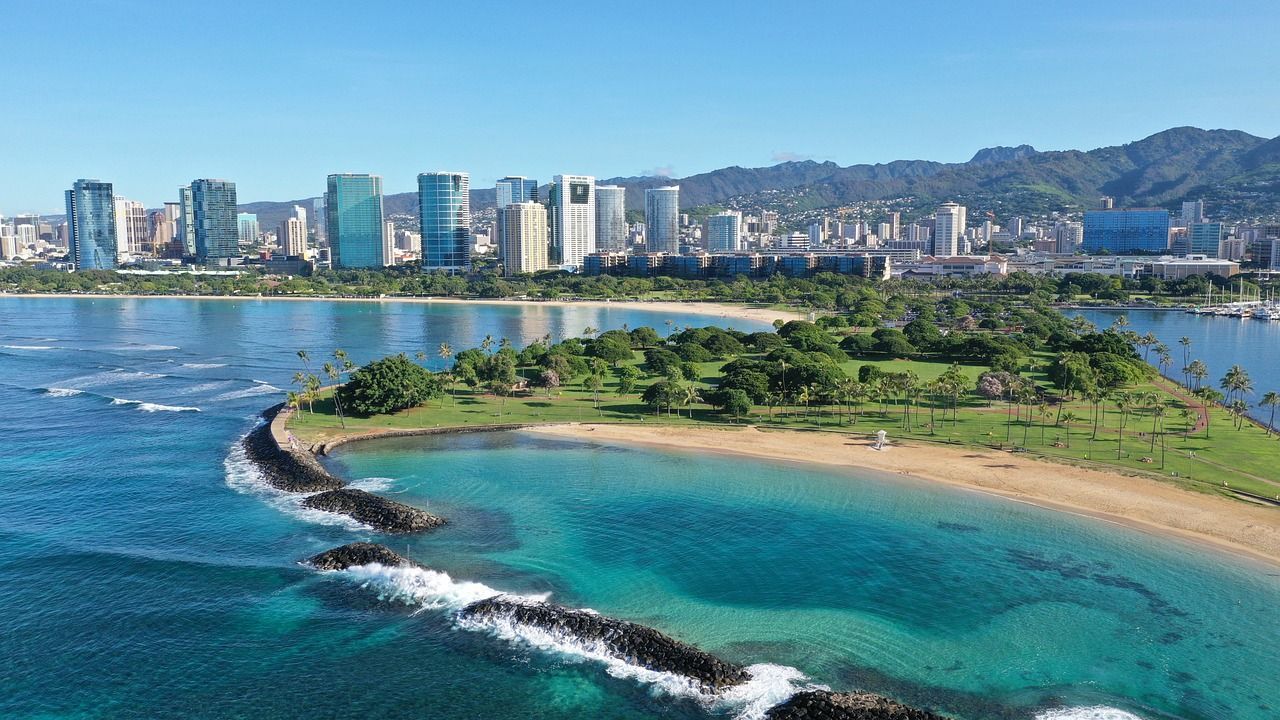 Take A Hike
A Hawaii Thanksgiving is a great vacation idea because the weather isn't too hot, nor is it too cold. It's perfect hiking weather, and there are some incredible places for you to go, whether you choose a beach boardwalk or a trail through one of the state parks. You'll have your Thanksgiving dinner burnt off in no time.
Here are a few of the best places to hike in Oahu:
Diamond Head Crater Summit Trail

Koko Crater

Manoa Falls Trail

Makapu'u Point Lighthouse Trail
Additionally, if you want a place to hike on Thanksgiving Day, see about taking an organized tour or look for a Turkey Trot 5K event being held around the island. It can help you make the most of Thanksgiving in Hawaii.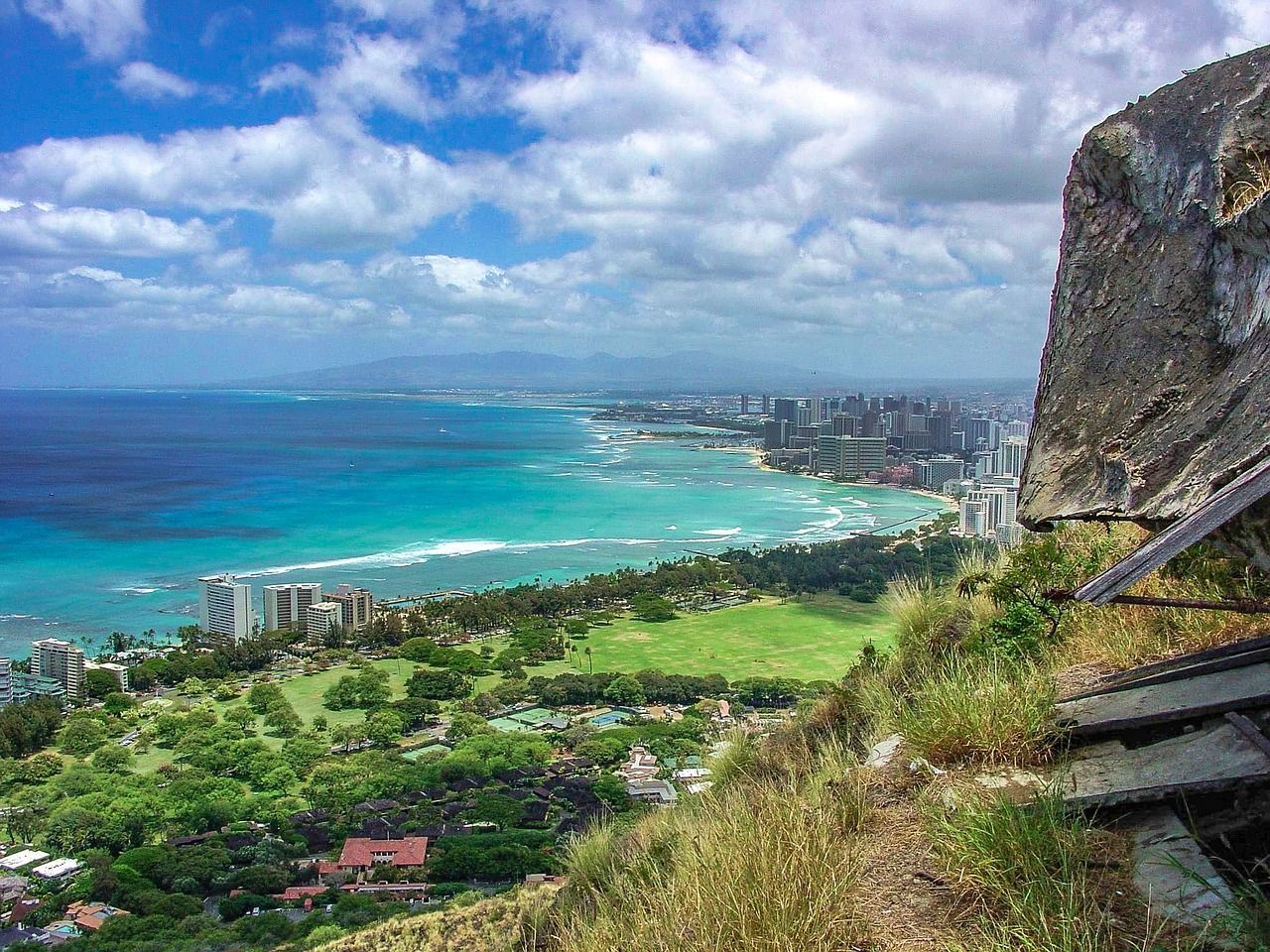 Go Snorkeling
While most people are bundling up in sweaters and watching the leaves fall, you can take advantage of the Hawaii weather. It's still warm in November, which means that snorkeling is a great way to spend an afternoon.
You can avoid the rain and the holiday season for the most part. Most people visit Hawaii to snorkel during the months of May and October. By waiting a bit, you get to skip all the touristy lines. Instead, you will snorkel with Hawaii residents, and they always know the best spots to see tropical fish, reefs, and more.
Some of the best spots are:
Turtle Canyon

Shark's Cove

Electric Beach

Aweoweo Beach Park

Hanauma Bay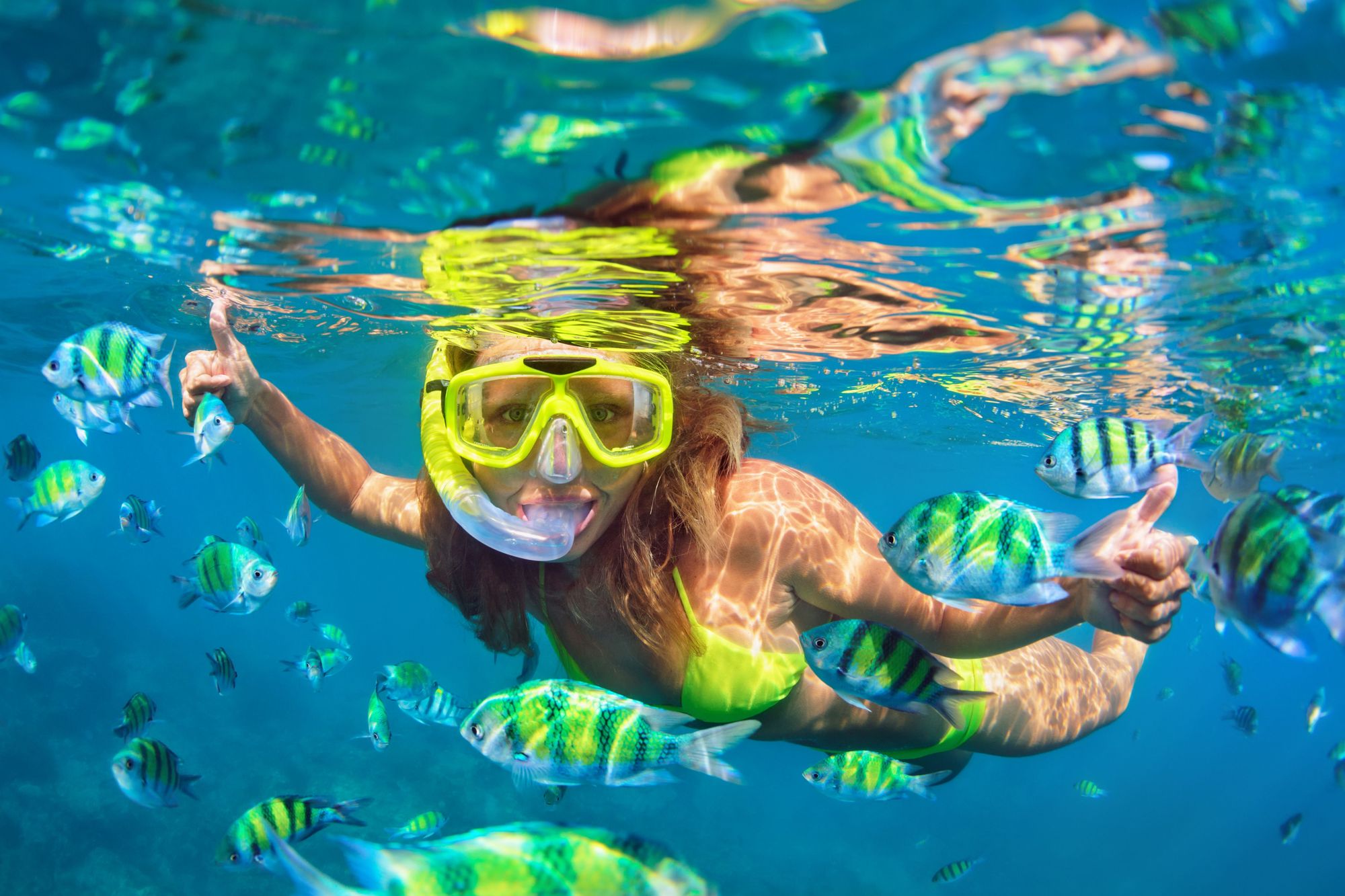 Watch A Hula Competition
Hawaii is a Thanksgiving destination because of all that happens during the month of November. This includes the annual Makahiki festival. Within the festival is a hula competition.
This is how Hawaiians celebrate Thanksgiving. They enjoy a day of live music, traditional Hawaiian games, and workshops and shop around the local vendors. This will allow you to find some cool souvenirs of your Thanksgiving in Hawaii.
This event is found in the Waimea Valley, and it's usually around the first week of the month.
If your Hawaiian vacation isn't scheduled until much closer to Thanksgiving, don't worry. You'll still see hula dancing at any luau. If you look for them, you can also find classes so you can learn a few moves to take home with you.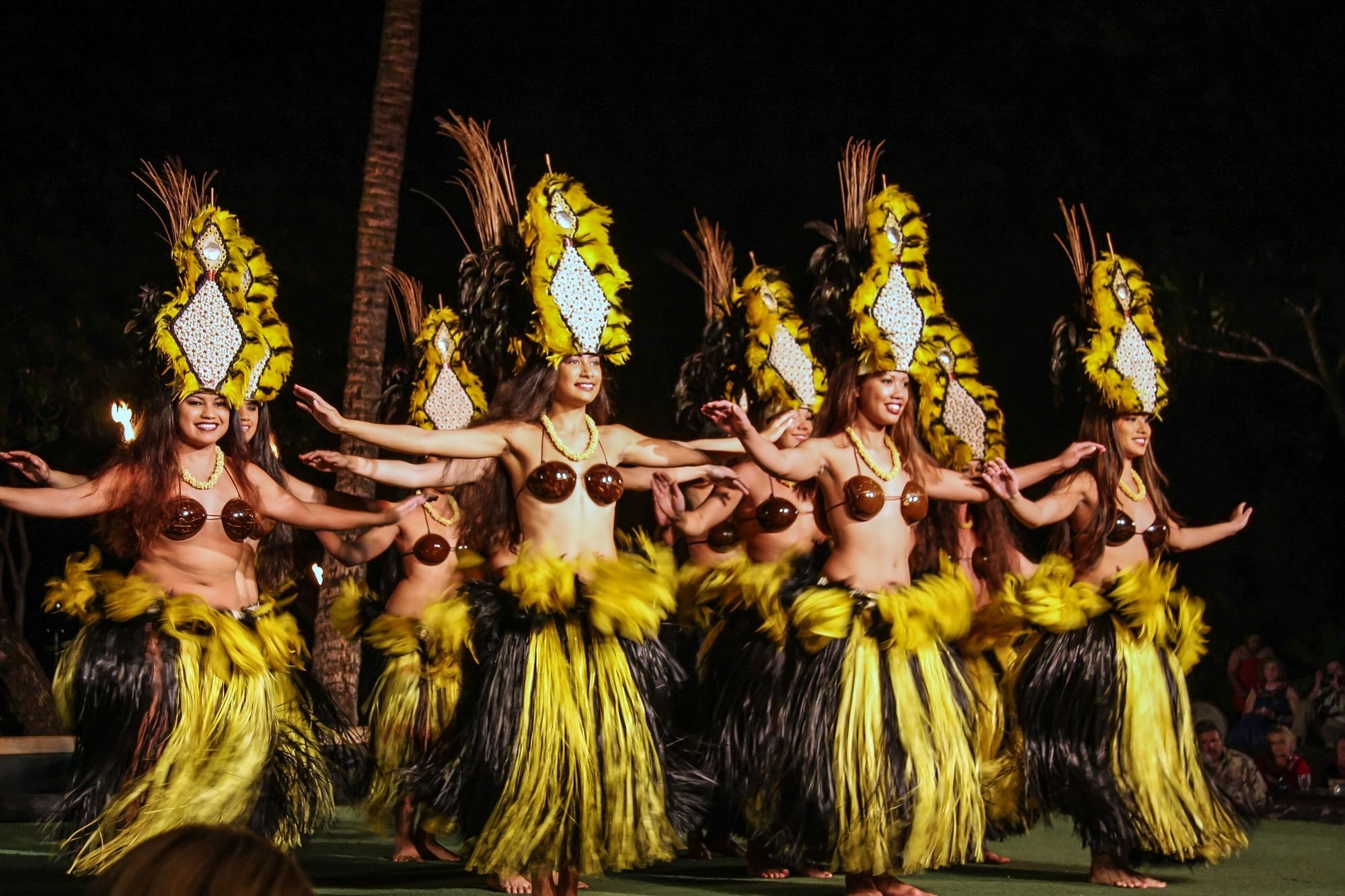 Check Out The Artfest
The Ko'olina Artfest is held every Wednesday in November, including the day before Thanksgiving. The festival is free to get into, and it's at the Ko'olina Beach Lagoon.
All day long, you can walk around to see the artists' work on display and even purchase some of their artwork.
Hawaiian music will be performed live. This is your chance to listen to ukeleles, slack-key guitars, and more. It can also end up being your soundtrack to Thanksgiving in Hawaii.
There will also be various vendors and food trucks to ensure you find plenty to eat and drink.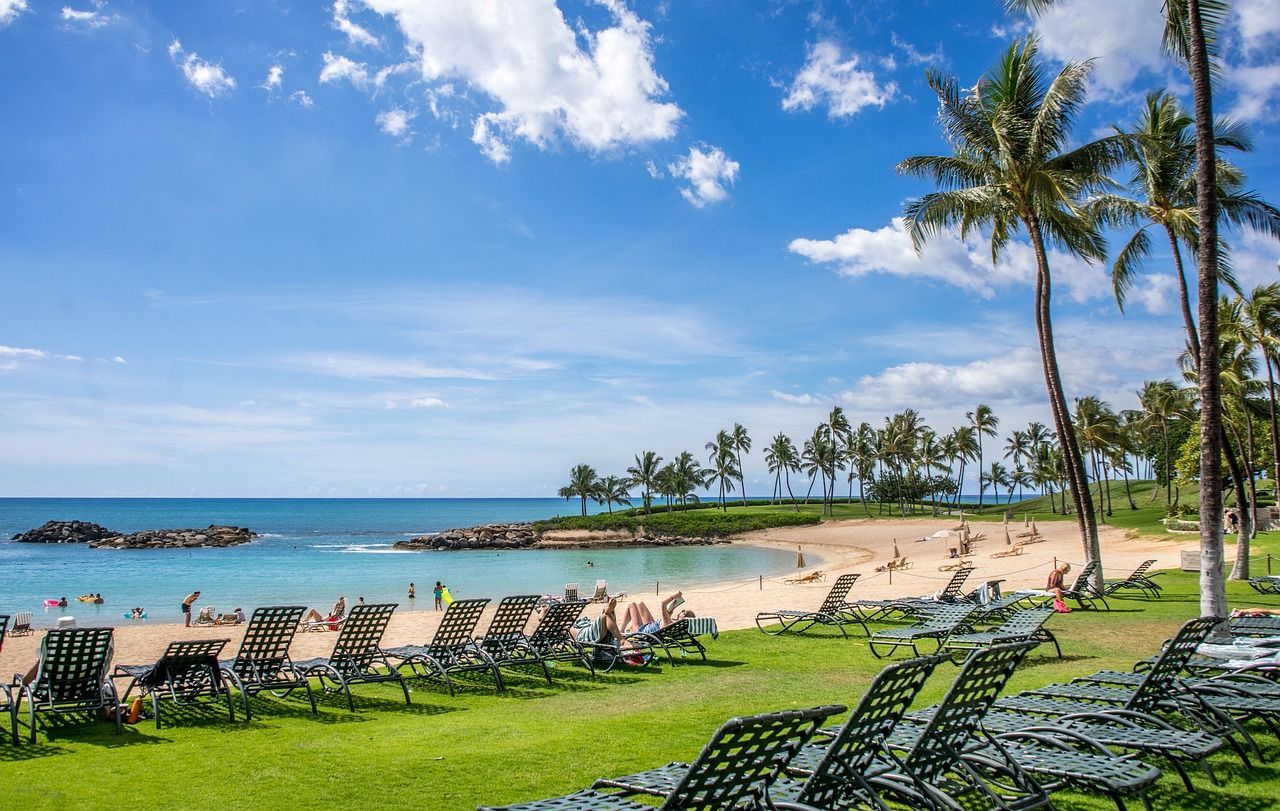 Make Reservations For A Thanksgiving Dinner
Does Hawaii celebrate Thanksgiving? Absolutely. However, while you may want the same as the mainland American holiday, you may also want to explore some of the more authentic Hawaiian foods.
You'll find really delicious smoked turkey, mashed potatoes, and Hawaii locals creating some of their staple Hawaiian dishes. This allows you to taste a bit of everything.
Traditional Thanksgiving dinners will be easy to find. Why? Many on the Hawaii island love turkey and mashed potatoes just as much as everyone on the mainland.
Here are a few places to try:
Side Street Inn

Tommy Bahama Restaurant

Roy's Waikiki

Duke's Waikiki

Beachhouse at the Moana

XO Restaurant
If you go off the beaten path for Thanksgiving, you're going to find more Hawaiian dishes.
Our suggestion: Visit a buffet on Thanksgiving Day so that you can try both the traditional and the Hawaiian Thanksgiving dinners.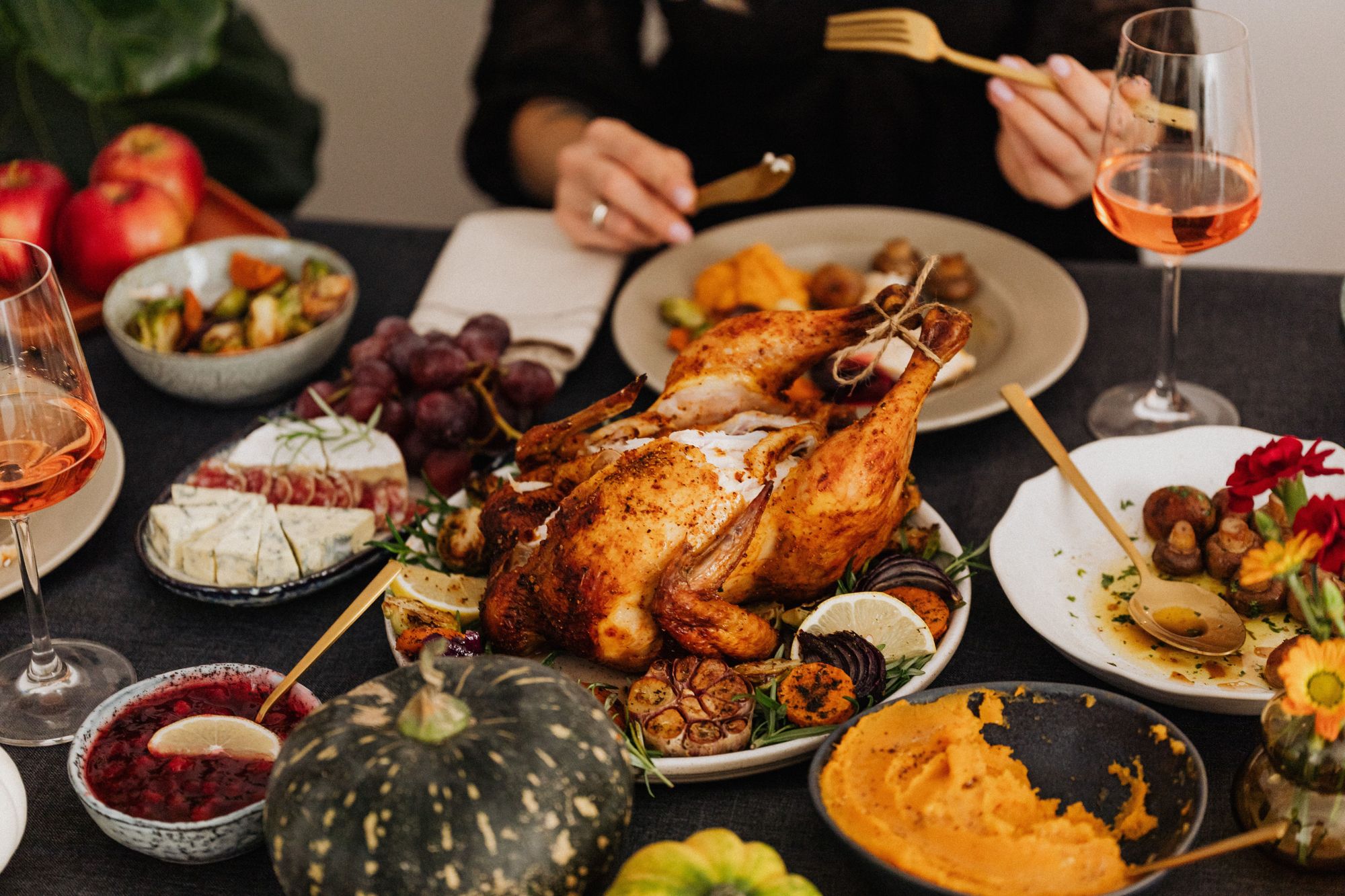 Have Fun With A Hawaiian Luau
One of the reasons why you might be booking Thanksgiving in Oahu is for a luau. Not only will you receive a flower lei and see fire dancers, but you'll also eat some amazing food. The Kalua Pork ceremony is quite impressive, and it's a traditional Hawaiian staple.
You'll find luaus virtually everywhere, including many of the big resorts along the beach. It can be a fun way to celebrate Thanksgiving, and the activities are seasonally focused.
A Thanksgiving luau is available for most of the month of November. During Thanksgiving week, you'll see more places advertise that they have one, and it will provide fun and entertainment for the whole family.
You owe it to yourself to check out a luau when you're spending Thanksgiving in Oahu. You'll also want to make reservations if this is going to be your Thanksgiving dinner.
Traditional luau style foods include:
Kalua pork

Hawaiian poi

Chicken long rice

Lomi-Lomi salmon

Huli Huli chicken

Macaroni salad
Paradise Cove on Ewa Beach is known for its luaus, and you'll want to make advanced reservations.
Attend The Waikiki Holiday Parade
Celebrating Thanksgiving in Hawaii just isn't complete until you attend the Waikiki Holiday Parade. It's always held the Friday following Thanksgiving Day. It's an event that is designed to commemorate Pearl Harbor, and it's attended by thousands.
There are a few things you should know about this event:
There will be lots of marching bands

Military units, local officials, and dignitaries will be in attendance

It takes place down Kalakaua Avenue

The parade route is lit by tiki torches
The parade starts at 7 p.m., but you'll want to find your spot a few hours before. Otherwise, you won't get a good view of the festivities.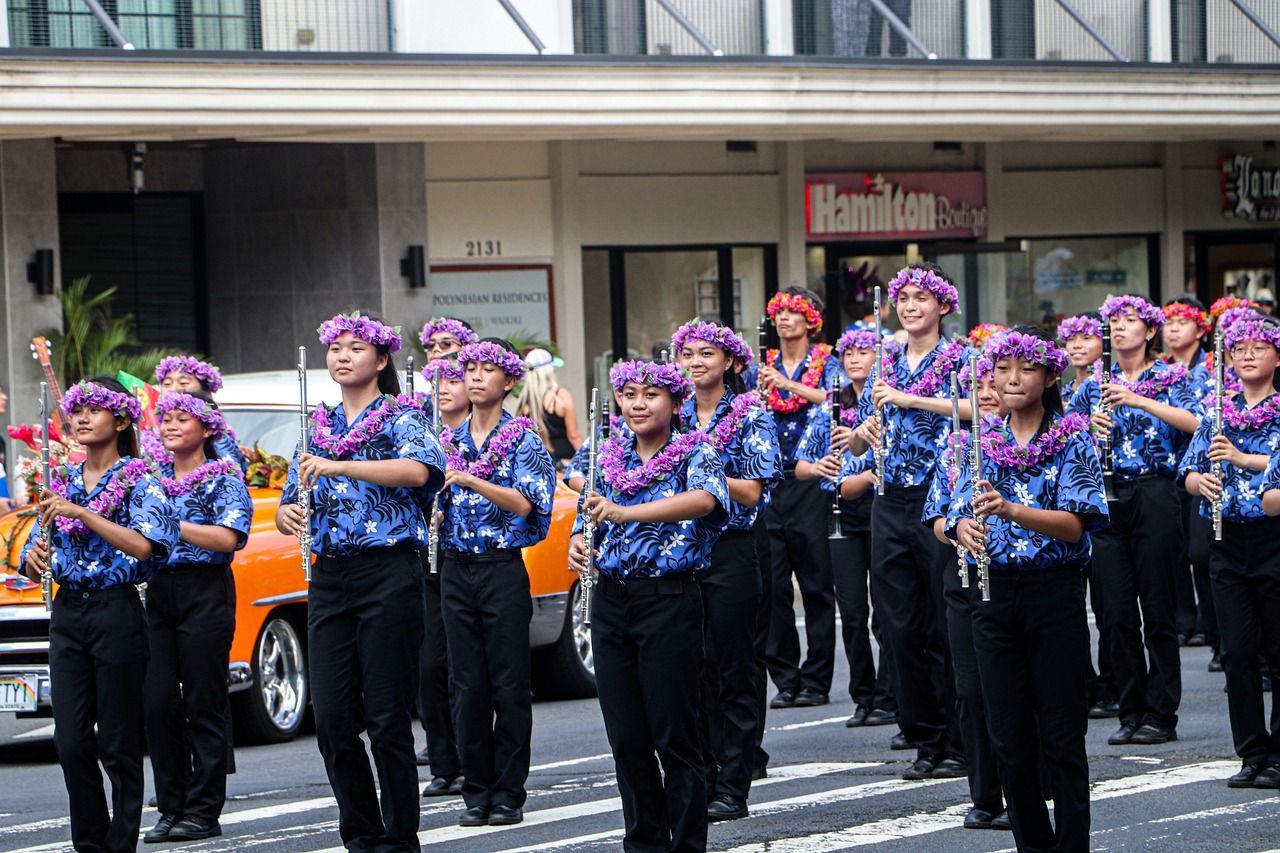 Packing Tips For Thanksgiving In Hawaii
If you want to have a happy Thanksgiving, you need to know how to pack effectively for the holiday season.
Thanksgiving in Oahu is during the rainy season, but that doesn't mean that it's going to rain all day, every day. Still, you should plan on bringing an umbrella and even a rain jacket so that you're prepared.
The weather will typically be high in the low 80s and, in the evenings, it can reach into the high 60s.
As such, here are a few things you'll definitely want to pack to celebrate Thanksgiving on the island:
Swimsuit

Light jacket

Hiking shoes
This will ensure you're prepared for any adventure as you participate in Hawaii Thanksgiving activities.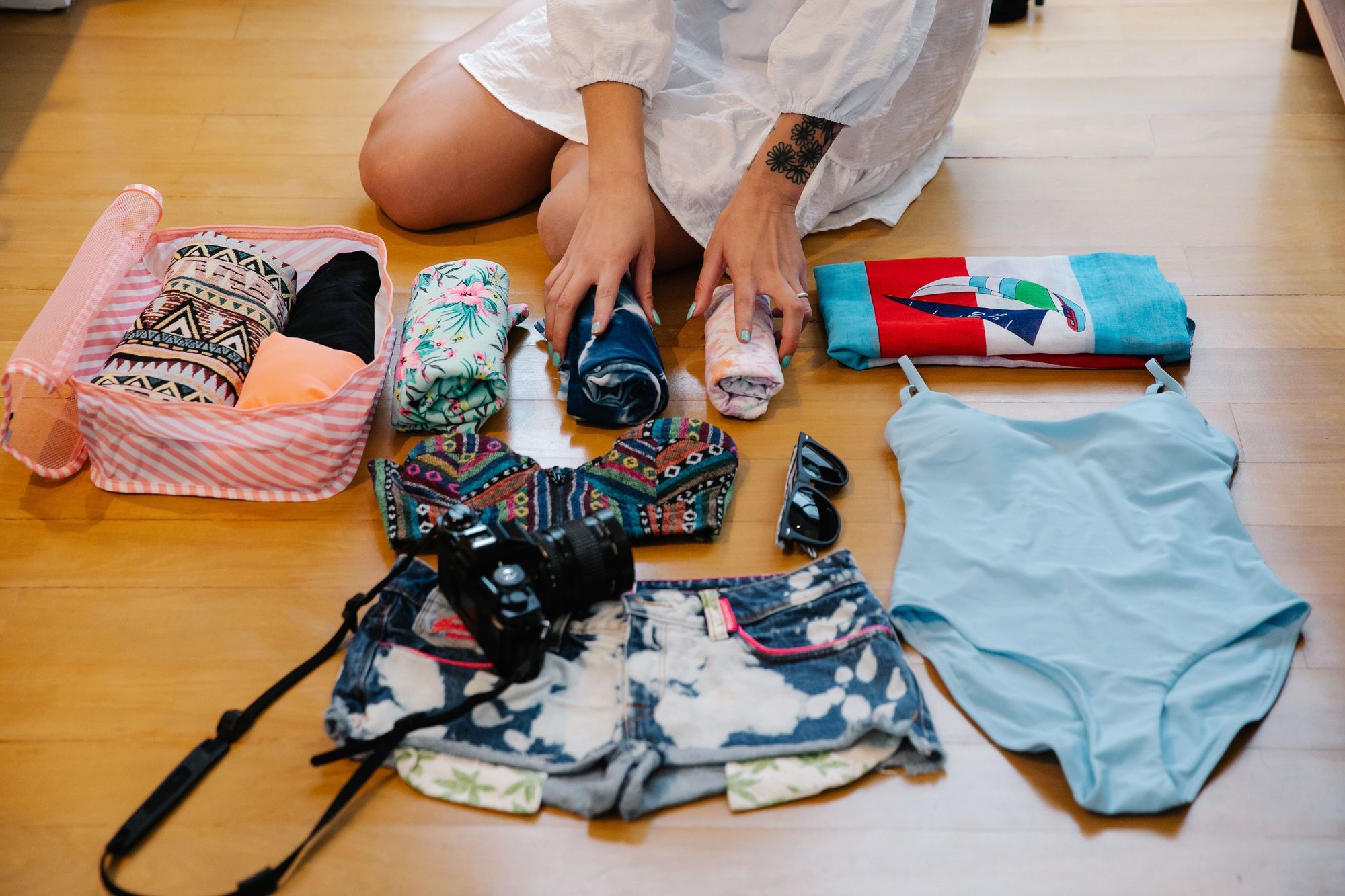 Is Thanksgiving A Good Time To Go To Hawaii?
Absolutely, and if you really want to spend Thanksgiving learning about the fun and exciting culture of Oahu and celebrate like a local, the best way to do that is by learning more about the island.
Spend The Turkey Day With Us And Experience The Best Of Oahu
At Aloha Circle Island Adventure, we offer expertly guided tours that will show you around Oahu. You can find the tour that's right for you, whether you want to swim in the crystal blue waters, taste the delicious coffees of Kona, or experience sites like Pearl Harbor. We can provide you with large group tours as well as private, intimate experiences. And if you want to go on Thanksgiving Day, we can accommodate that, too.
In fact, we can even arrange a special Thanksgiving meal so that you can enjoy the holiday just like the locals do.
When you're ready to spend Thanksgiving in Hawaii, call us to book your Oahu tour.