While we don't think there's any such thing as a bad time of year to visit Oahu, there's something especially magical about Hawaii in December. This holiday season, leave behind the snowflakes and sleigh bells and get ready to say mele kalikimaka. This Hawaiian vacation might just be your most memorable trip yet!
A tour we think you'll love
How's The Weather In December?
You might be worried that the December weather on Oahu will be a bit chillier than you'd expect from the tropics. Fear not! Although the temperature can dip into the 60s at night, the average daily temperature hovers in the low 80s.
In other words, year-round residents of the Hawaiian islands might tell you that there's a definite nip in the air. But if you're used to snow and freezing temps in December, you won't regret your decision to visit Hawaii during this time.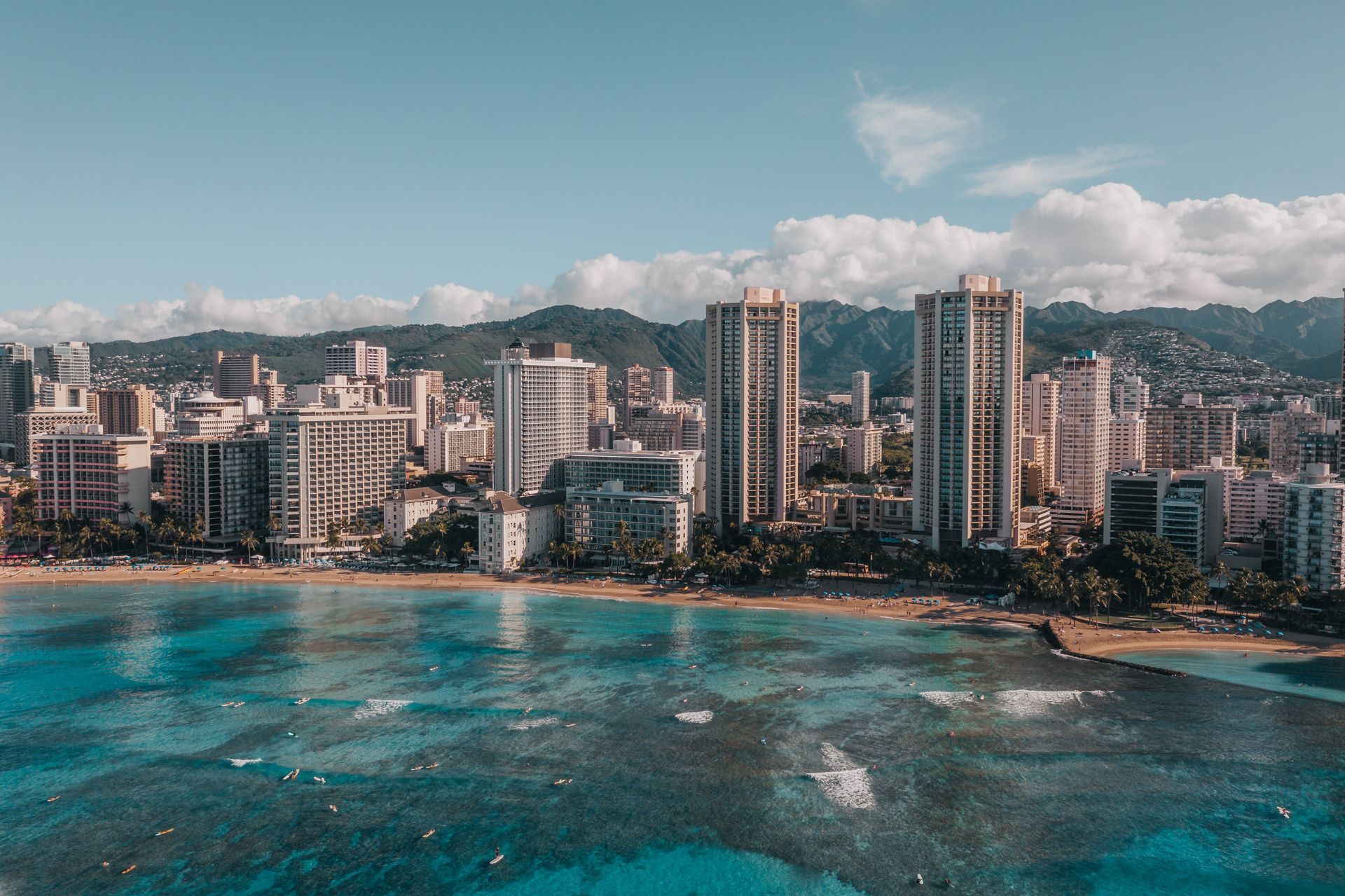 Experience These 9 Unforgettable Things To Do In Oahu In December
What are we waiting for? Let's explore some of the charms of Oahu in December.
Before your visit, be sure to check out our website to give you a more thorough idea of what to expect. This information will take the guesswork out of your planning, thereby ensuring that your experience on Oahu will be one of the best vacations you've ever had. You might even pick up a few other ideas about what to do in Oahu in December.
1) Welcome Santa Claus To The Outrigger Waikiki Resort
It's a Hawaiian tradition for Santa Claus to make his annual appearance by riding the waves onto Waikiki Beach. Arrive at the Outrigger early to snag a good spot in the sand, then sit back and enjoy the atmosphere while you await the arrival of the man himself.
Since Hawaii in December is the start of whale watching season, you might just spot a humpback whale or two in the distance while you wait. Santa's appearance is heralded by hula dancing and mele (song) as he's paddled ashore by his outrigger helpers. Upon his arrival, he'll be available for photos in the hotel lobby.
If you're taking your Hawaii vacation with kids in tow, this is a can't-miss event. Best of all, it takes place in early December, so you don't have to stick around until Christmas Eve in order to join in the fun.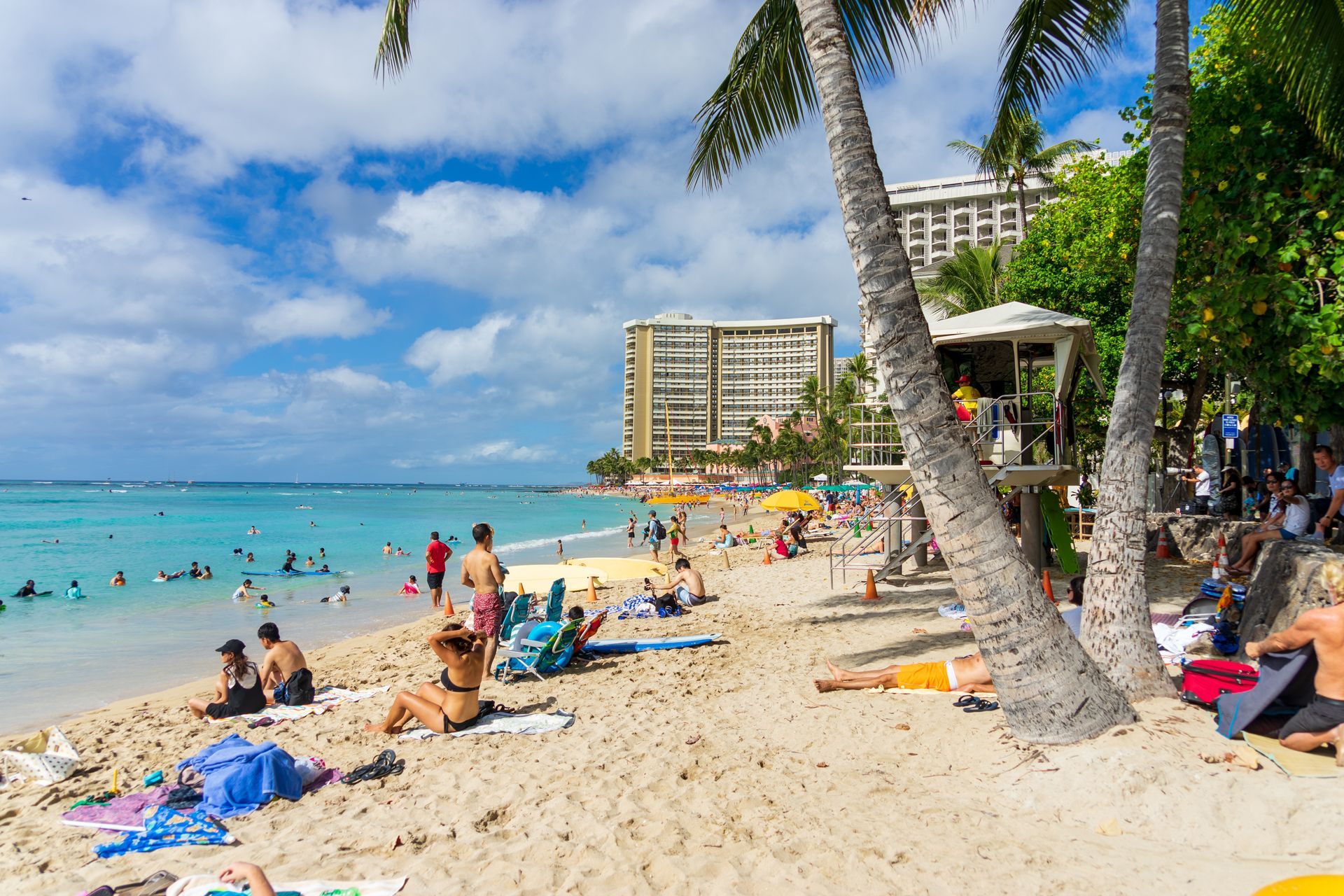 2) Count Down The 12 Days Of Christmas At The Polynesian Cultural Center
This is another event that begins in early December, but thanks to the nature of the celebration, it stretches over nearly two weeks. Rent a car and drive out to the Polynesian Cultural Center in Laie – about an hour's journey from Waikiki – and celebrate the 12 Days of Christmas.
While you're here, enjoy a boat ride through the enchanted lagoon, photos with Santa, and holiday shopping discounts. There are train rides for the kids, as well as live entertainment by local artists. In the past, the Center has been known to truck in real fresh snow for the event – check the website for more details. You might have to pack a winter hat and gloves for your Hawaiian vacation!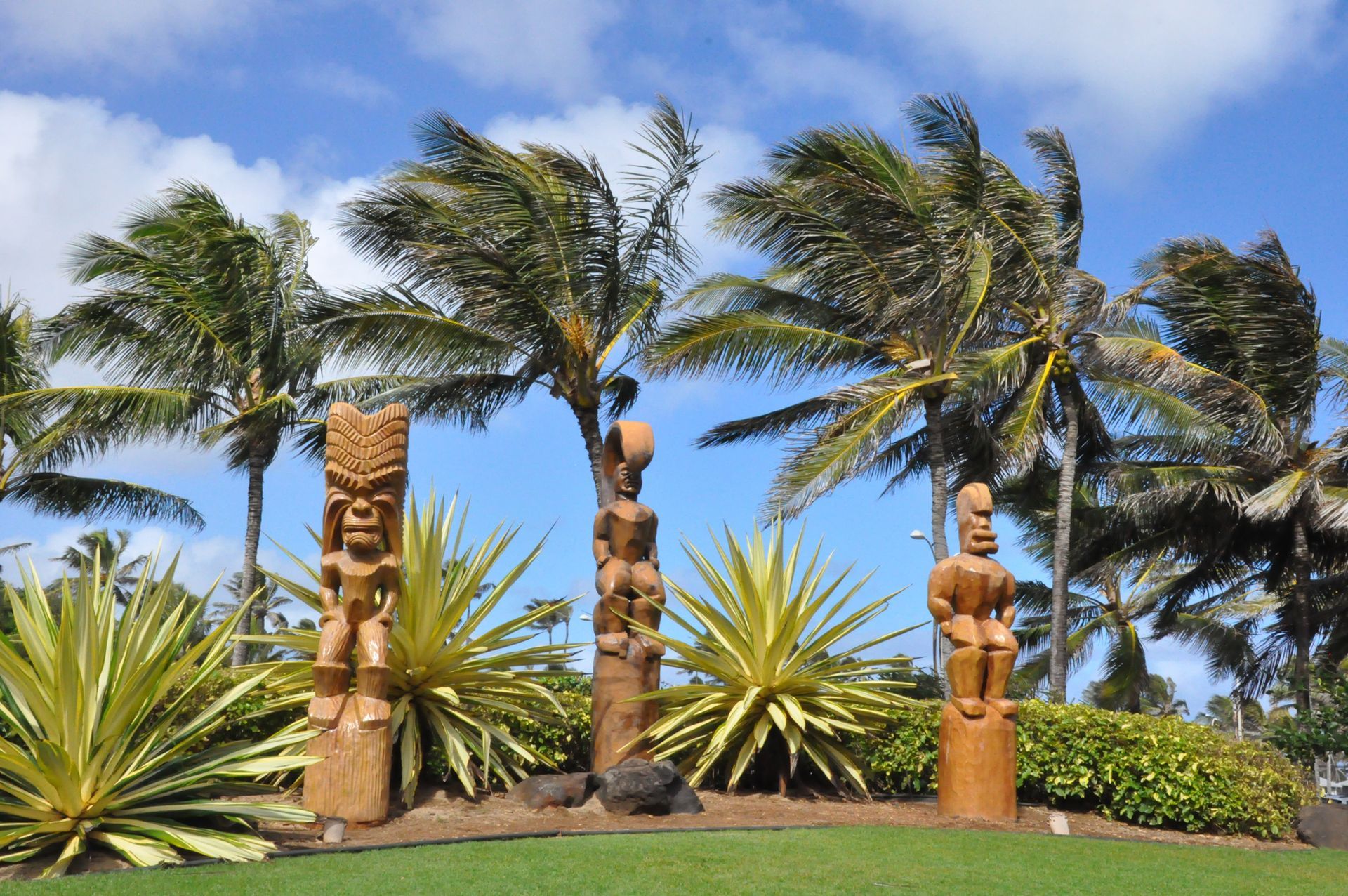 3) Pearl Harbor Memorial Parade
Of all the Hawaiian islands to visit in early December, Oahu is by far the most desirable. That's not just because of the gorgeous sights – all of the islands have their fair share of those. It's because you'll be able to take in the Pearl Harbor Memorial Parade.
Held in the evening, the parade begins at Fort DeRussey in Waikiki before proceeding down Kalakaua Avenue. The endpoint is the Waikiki Shell, where a live concert will take place. While the event is held to commemorate a solemn event, what better way to celebrate Christmas than by honoring the veterans who have afforded us the freedom to do so?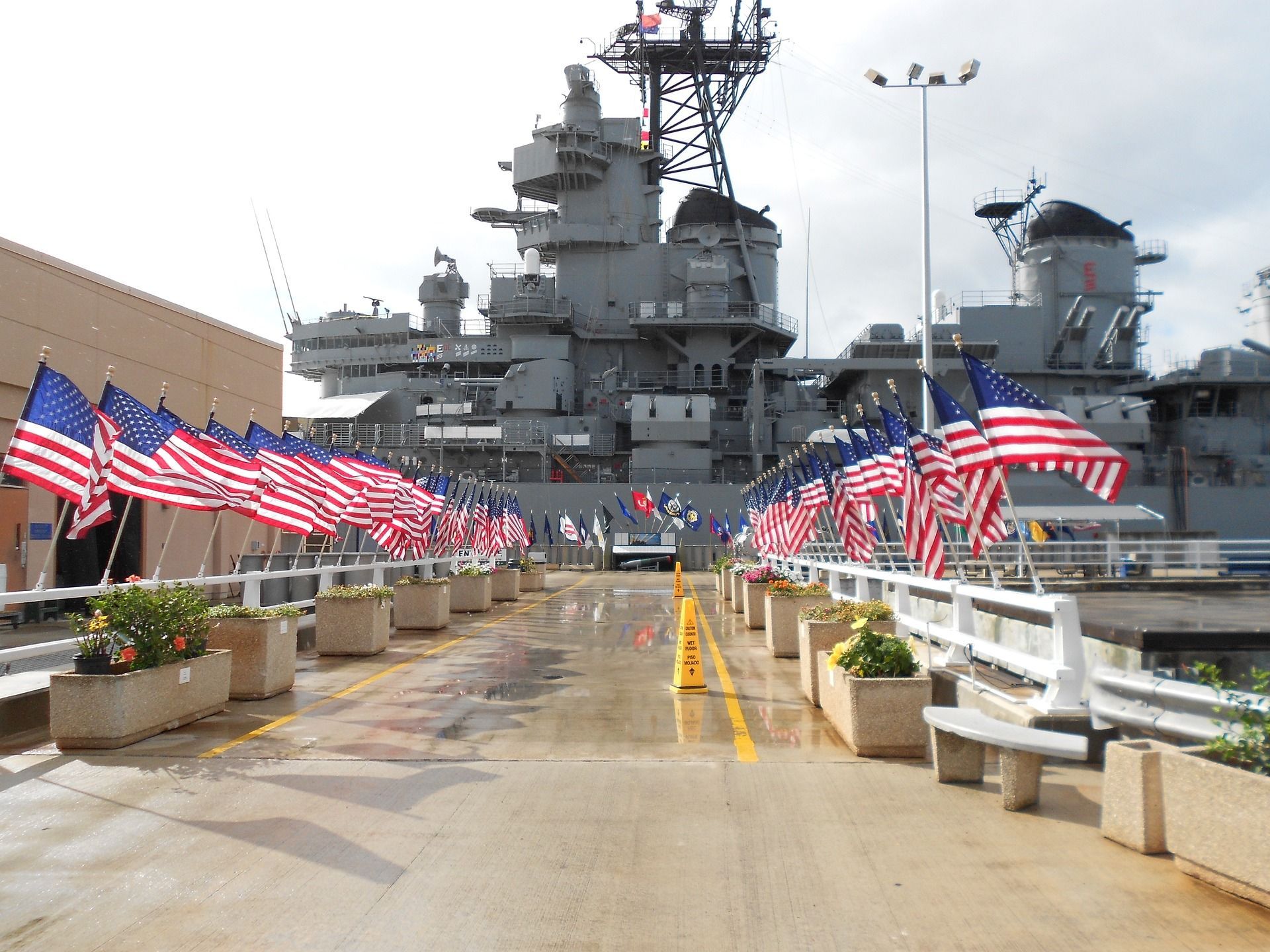 4) Celebrate The Holiday Season At The Festival Of Lights Boat Parade
The Festival of Lights Boat Parade at Hawaii Kai Towne Center Marina is one of the top reasons to visit Hawaii in December. It's more than just a light show, although that's certainly the central draw. If anything, this event has more in common with a Halloween parade, with boats taking center stage.
The entrants really get into the spirit of the event, turning their boats into costumed performers that are sure to entrance every member of the family. Some hold fast to the Christmas theme, while others might take their inspiration from popular films or Disney characters.
The parade is generally held on the second Saturday of December. Check the Hawaii Kai website for more details. If you're planning to visit Hawaii during the holidays, you should make this unforgettable event a priority.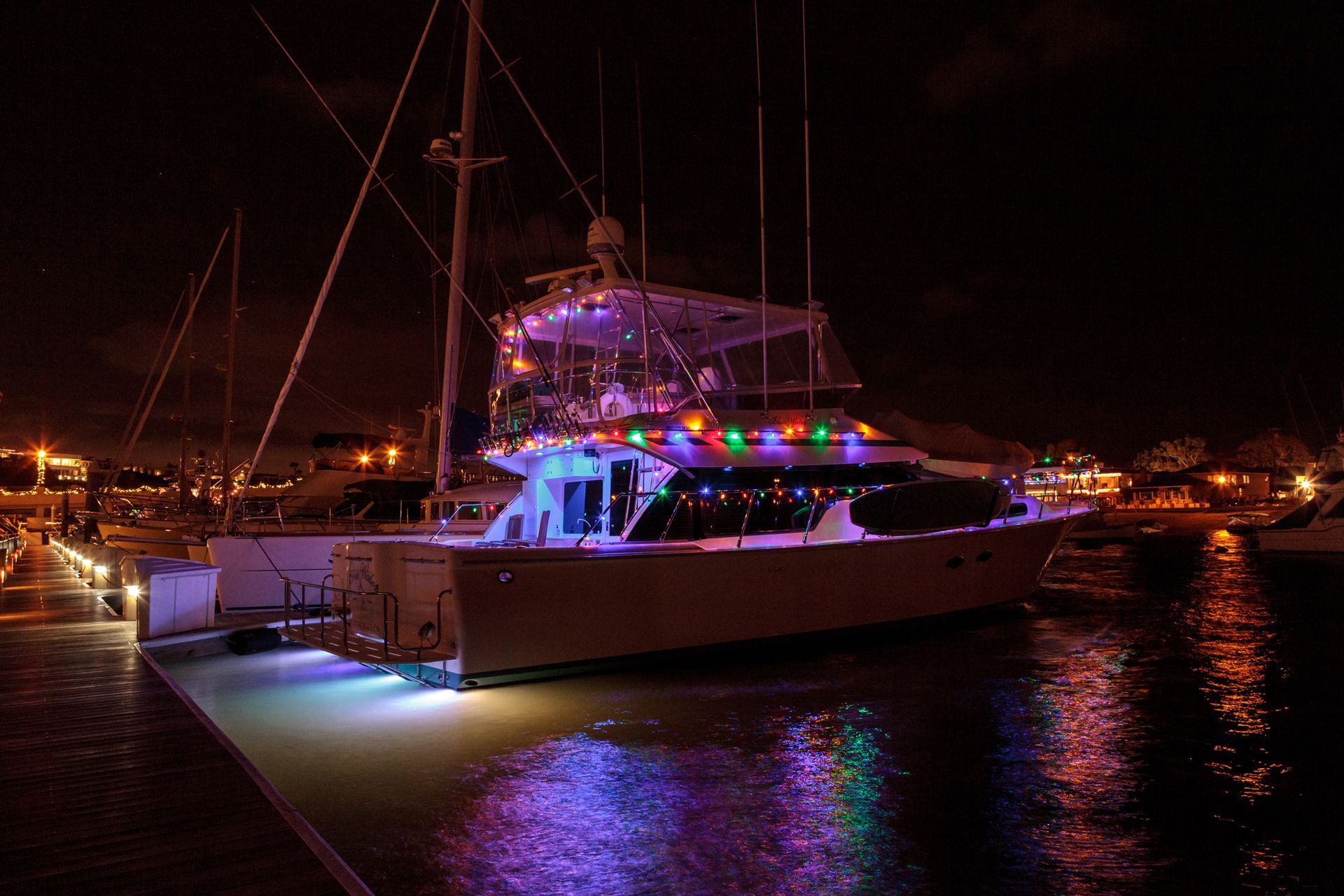 5) Be Dazzled By The Honolulu City Lights
Even if you think you've had your fill of Christmas lights after seeing the parade, you won't want to miss the holiday festivities at Honolulu Hale (City Hall). The light display itself is one of the best reasons to visit Hawaii at Christmastime, but there are plenty of other things to do and see as well.
Highlights of this month-long event include the "Shaka Santa and Tutu Mele" statues, which have been regulars on the Honolulu Christmas scene for more than a quarter of a century. There's also a huge outdoor Christmas tree (a rarity on the islands), as well as an impressive display of indoor trees and a corridor full of festive wreaths. With plenty of food vendors and activities on-site, you can easily spend an entire day here.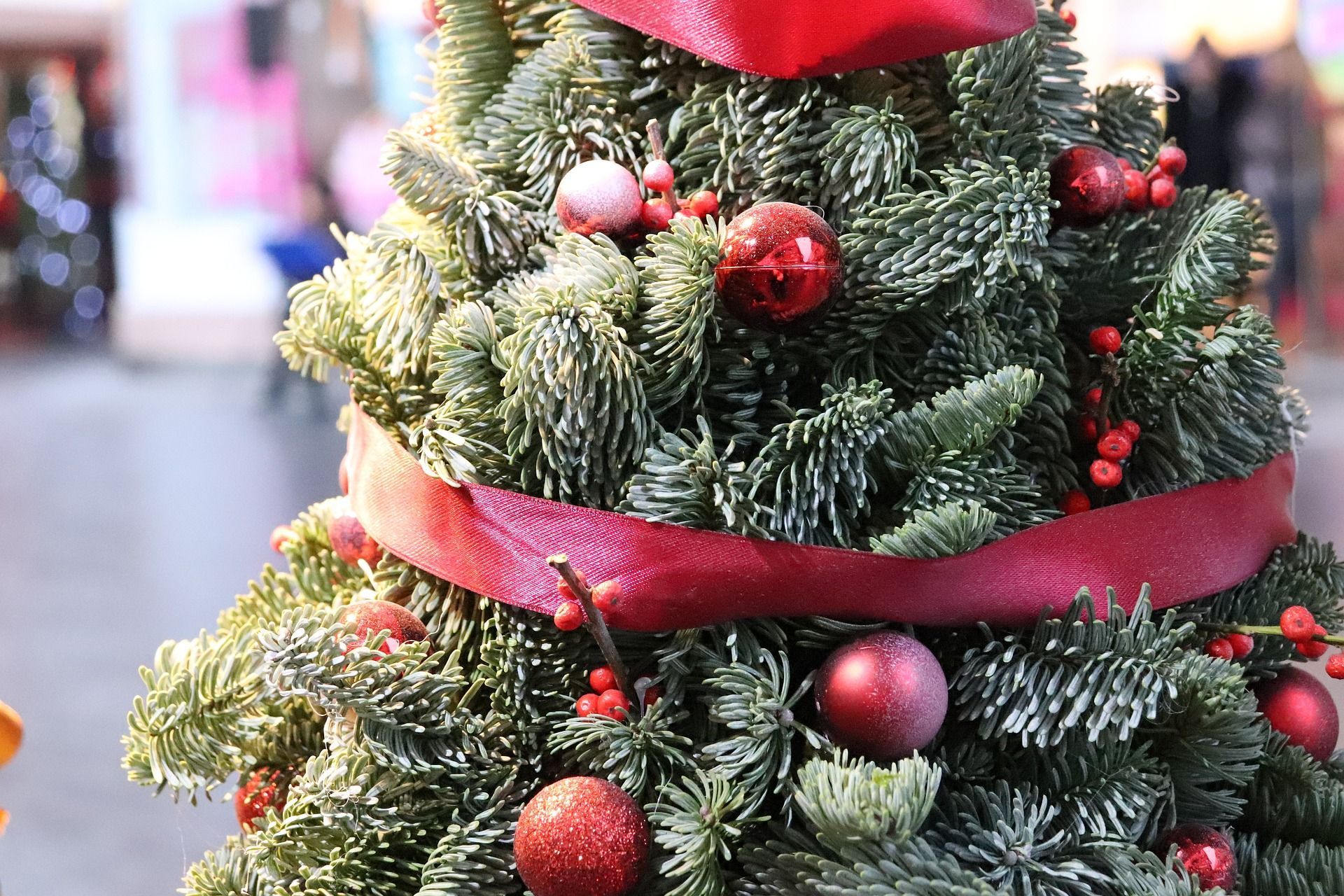 6) Hop Aboard The Waikiki Christmas Trolley
This experience takes you on a holiday lights trolley tour that runs through Waikiki and downtown Honolulu. If you're wondering what to do in Oahu in December when traveling with young kids, this event should fit the bill perfectly.
The fun begins as soon as you climb aboard the trolley, which is bedecked with Christmas lights and decorations to set the tone for your journey. As you ride through the streets, you'll be encouraged to join in sing-alongs while enjoying the festive light displays.
Since the journey takes only 45 minutes, you shouldn't have to worry about youngsters getting bored. Note that the trolley is free for children who are small enough to fit on your lap.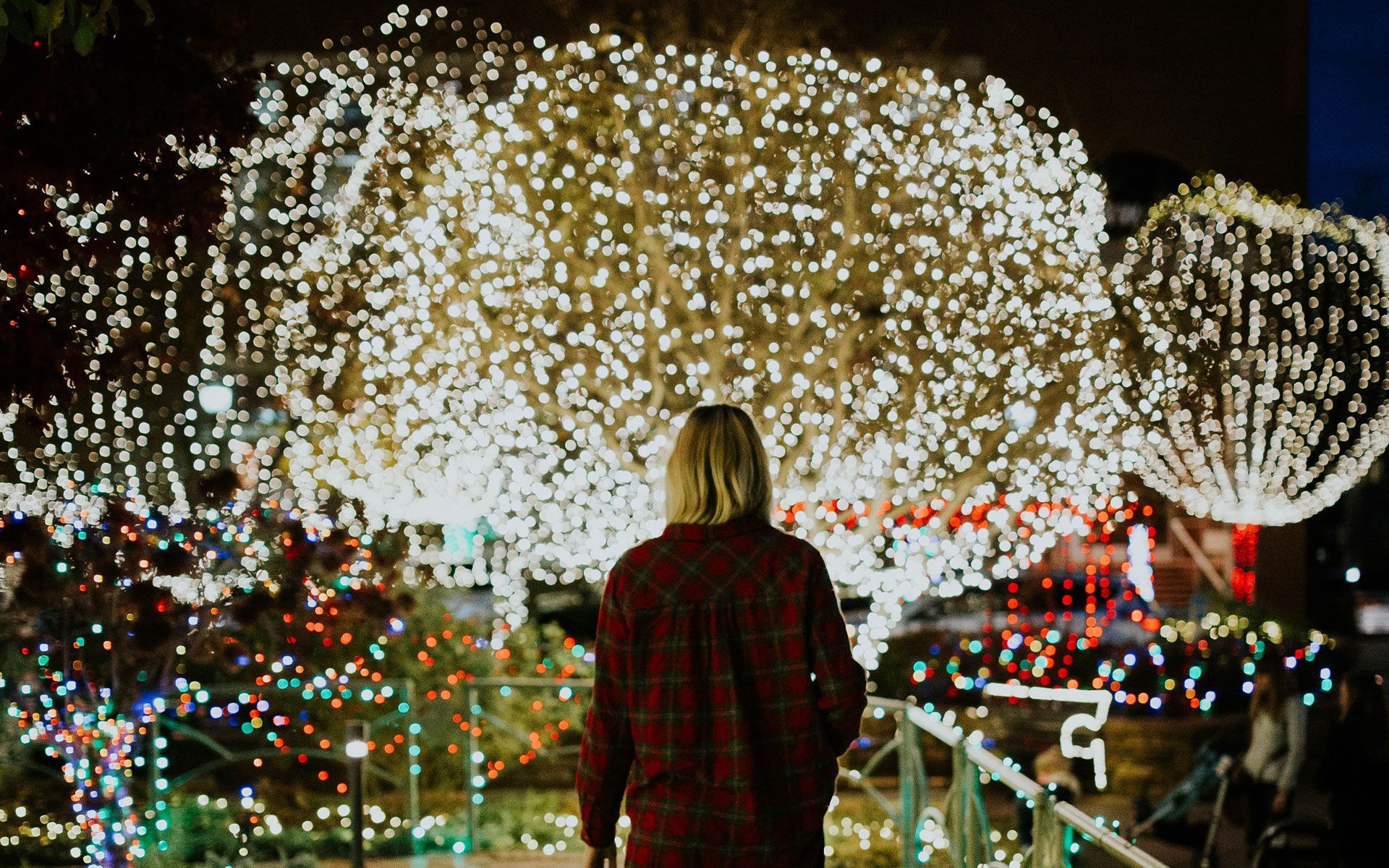 7) Pay A Visit To The Royal Hawaiian Center In Waikiki
Check out the wonderful Christmas displays in the Royal Hawaiian Center during your holiday visit to the Hawaiian islands.
Starting in mid-December, the center hosts special performances in the afternoons – usually from 5 to 5:30. On Wednesdays and Saturdays, the performances are followed by visits from Santa Claus himself. Check the center's website for more details.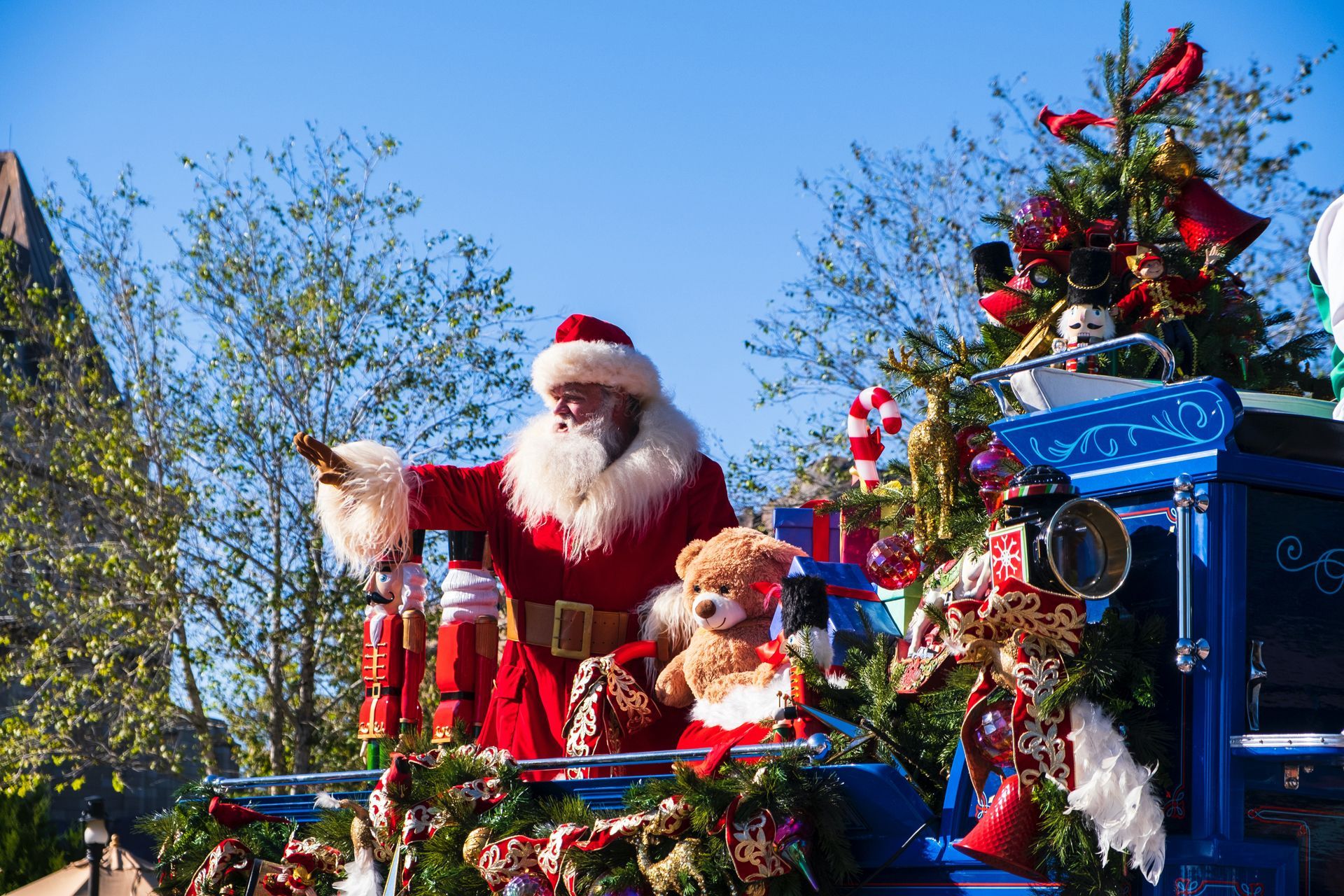 8) Do Not Miss Winter Wonderland At Aloha Stadium
"A Winter Wonderland" is a ride through a spectacular display of more than 2 million LED lights – a must for anyone who's opted to visit Hawaii during the Christmas season. The holiday lights are highly Insta-worthy, so don't forget to charge your phone before you set out!
If you rent a car, you can drive your own vehicle through the display, but there are trolley rides available as well. Also, be aware that Aloha Stadium is in Honolulu, but it's not that close to Waikiki, so plan ahead if you're using that area as a base.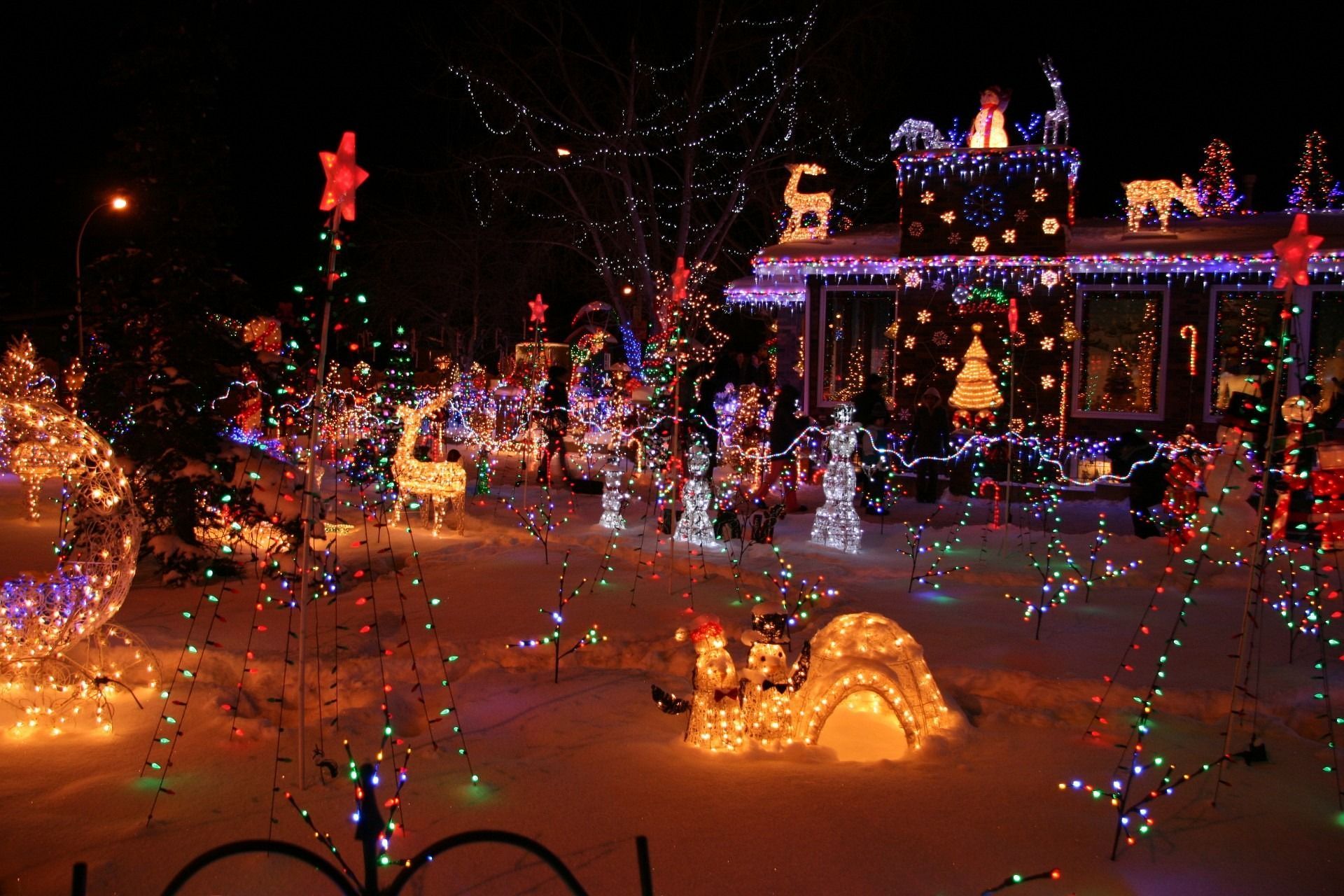 9) Class It Up On A New Year's Midnight Cruise
Are you planning on being on Oahu all through the Christmas holidays, including New Year's Eve? If so, take advantage of this unique opportunity to ring in the new year from the waters of the Pacific.
Here are a few of the things you can expect to enjoy when you embark on the Star of Honolulu New Year's Eve cruise:
Pier-side luau dancers

Gourmet dinner

Champagne toast

Party favors

An ocean view of the lively fireworks display
This will be a New Year's celebration you'll be talking about for years to come!
Pro Tip: As long as you're staying until January 1st, check out the Vans Triple Crown of Surfing at Hale'iwa Beach on the North Shore. Each year, hundreds of surfers congregate at this North Shore Oahu gem to compete for the title. The event is scheduled to wrap up on January 3, 2024, so you should be able to catch the tail end of it.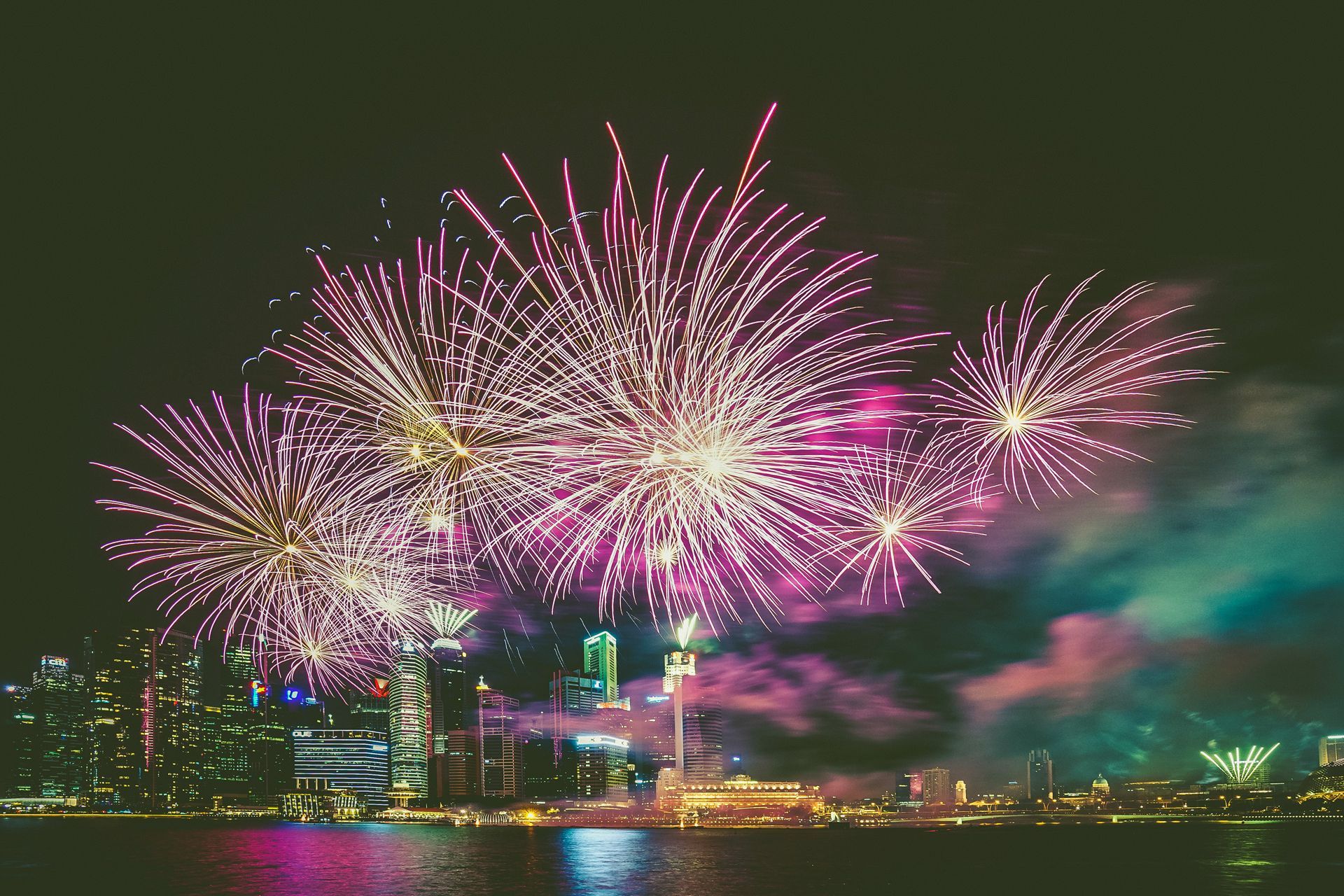 Final Thoughts On Your Visit To Oahu In December
The Hawaiian islands have a certain kind of magic no matter what time of year you choose to drop by. From the sweeping beaches of the North Shore to the hustle and bustle of Waikiki, Oahu has something to offer everyone.
If you're lucky enough to visit Hawaii in mid-December, you'll be rewarded with a slew of opportunities for holiday cheer. The lights, the music, the high spirits – all of them combine with the spirit of aloha to create a truly memorable experience.
Before leaving home, don't forget to book a tour with us so you can round out your "sand pail" list of things to do in Oahu in December.