Oahu isn't exactly a hidden gem – it's the third-largest of the Hawaiian islands and home to the capital city of Honolulu. But if you know where to look, you can uncover plenty of secret spots that are known only to locals and a few lucky visitors.
Of course, you can visit Pearl Harbor, the Diamond Head National Monument, and other tourist-laden attractions. Still, there are plenty of secret spots in Oahu just begging to be explored.
A tour we think you'll love
Read on for a virtual exploration of Oahu's best-kept secrets. Be forewarned that you might have a hard time choosing which of these hidden beaches and other secret spots to add to your list. Fortunately, Oahu Hawaii will always be waiting to welcome you back!
13 Oahu Hidden Gems That Will Take Your Breath Away
We won't deny that it can be hard to escape the crowds on Oahu, especially if you're staying in or near Honolulu. But there are plenty of secret spots and secluded beaches that are located off the beaten path.
By doing a little bit of research, you can explore these hidden gems for yourself or join us on the ultimate, full-day tour of Oahu – The Premium Oahu Circle Island Tour. You will be amazed at the sights you see!
Hidden Gems In Oahu: Seeking Peace In The Honolulu Area
The state capital is a bustling metropolis that's chock-full of tourist magnets. Fortunately, you don't have to travel far to discover a few secret places.
1) Boost Your Adrenaline At China Walls
You'll have to travel a bit south of East Honolulu to get to China Walls, which is perched on the tip of Koko Head. But once you catch a glimpse of the stunning expanse, you'll be glad you made the trip.
The site's official name is Koko Kai Mini Beach Park. However, the first person to surf here thought the cliffs, which are made up of lava rocks, resembled the Great Wall of China. As a result, it's more commonly known as China Walls.
This is a great spot for cliff jumping when the water is calm. On days when the sea is especially rough, the swells can be dangerous. Keep this in mind, especially if you're traveling with young children.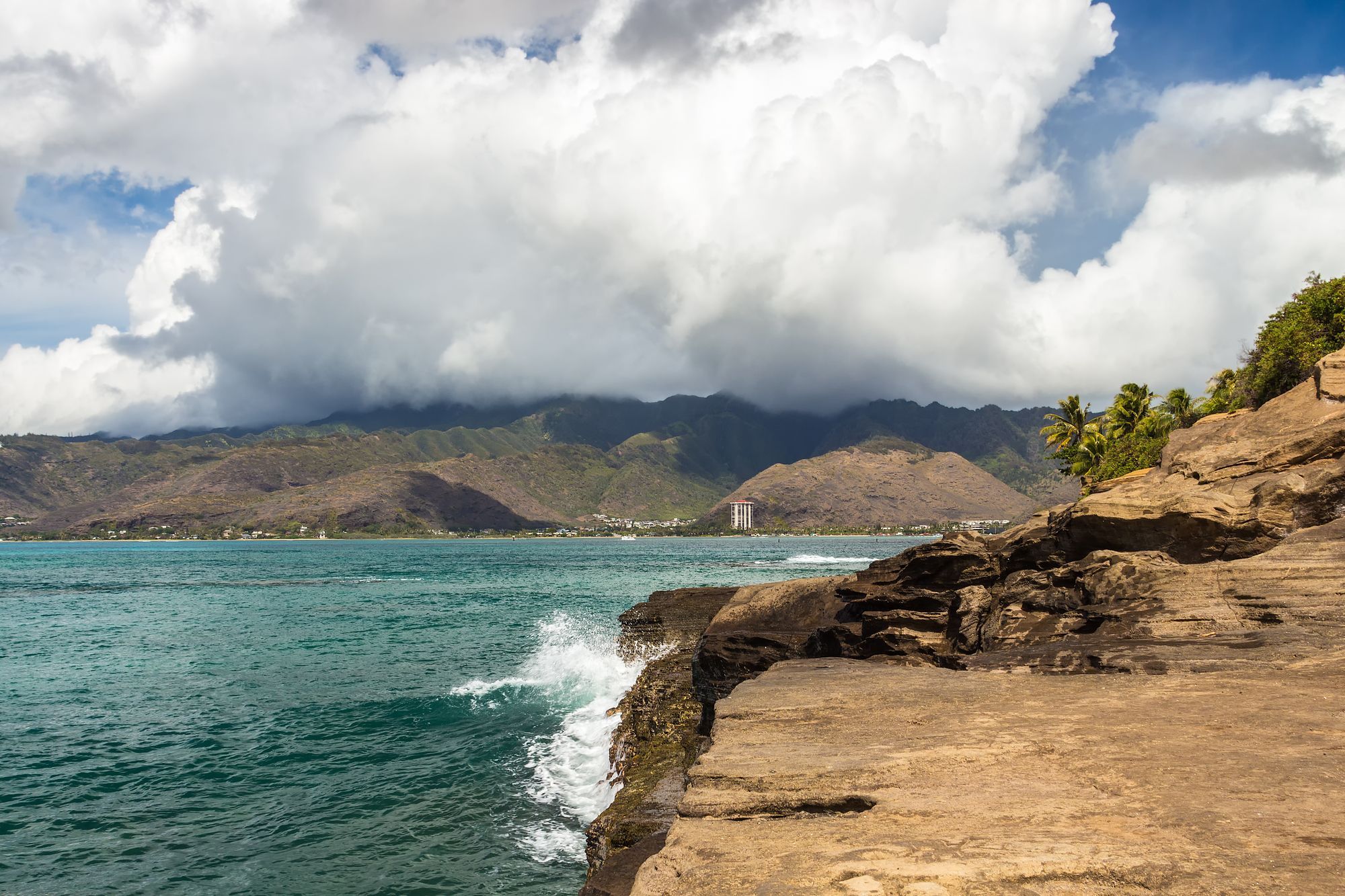 2) Hit The Hiking Trails At Maunawili Falls
One of Oahu's best hidden gems, Maunawili Falls closed in July 2021 as part of an extensive land improvement project. Assuming that the trail has reopened at the time of your visit, we would highly recommend adding this hike to your itinerary.
The trail head is located east of Honolulu and is easy to follow once you arrive, though the ground can be quite muddy at times. There's also some rock-hopping involved as you navigate your way along the stream.
The falls themselves are gorgeous, with a 20-foot drop culminating in a natural pool. Swim at your own risk – the water may be contaminated with hazardous bacteria. If you want to make the most of your hike, there's a second waterfall located at the top of the trail.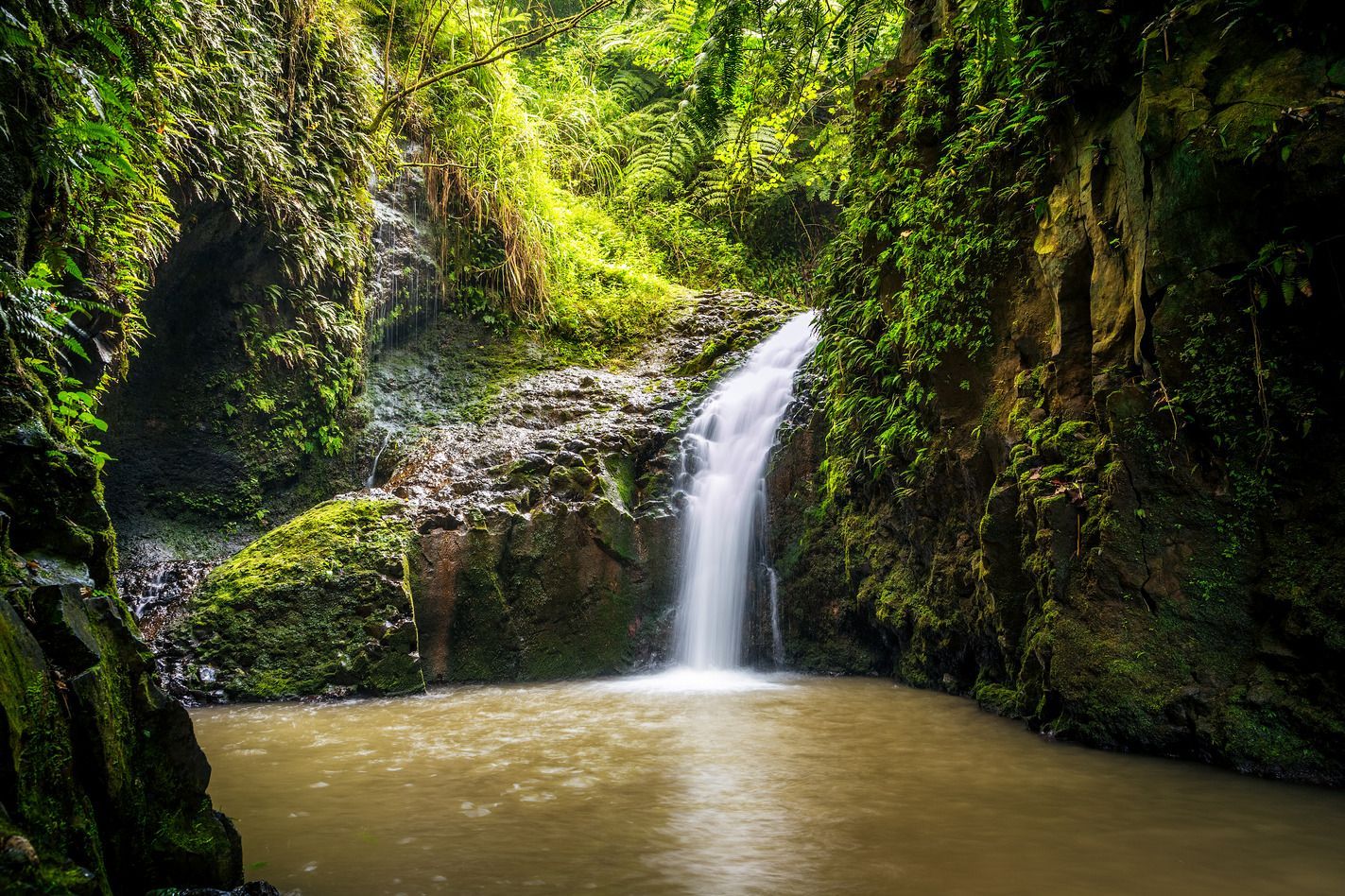 3) Wander Through The Botanical Gardens At Lyon Arboretum
Even some of the locals don't know that the public gardens at the University of Hawaii offer free admission. At Lyon Arboretum, you can explore seven miles of hiking trails, resplendent with tropical plants and other local flora.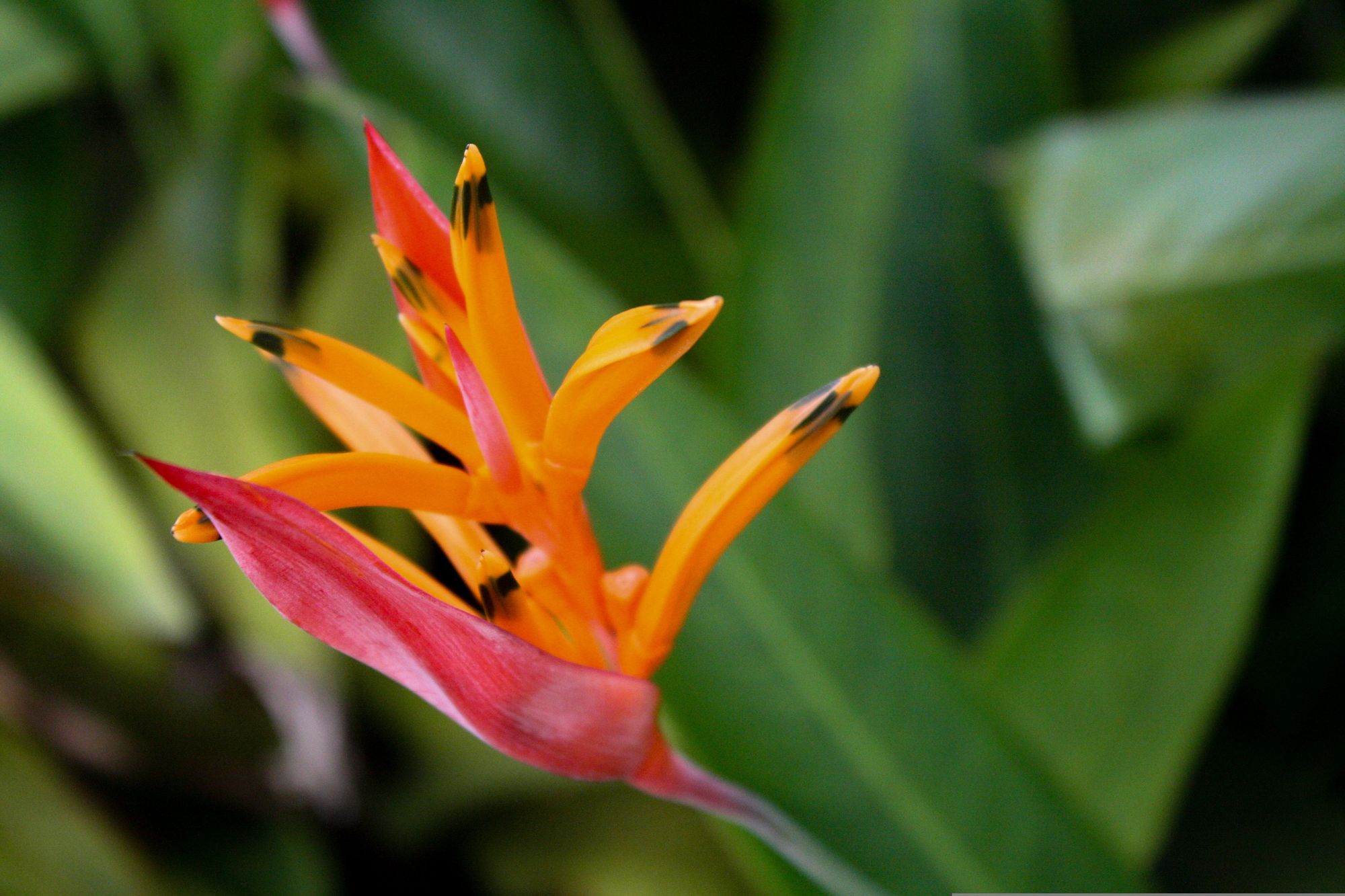 Take A Scenic Drive Up The Western Shore Of Oahu Hawaii
4) Make A Splash At Mermaid Caves
A piece of living history, the Mermaid Caves were formed through decades of tides scooping hollows into the lava rock. You can access these hidden gems by heading left from Nanakuli Beach Park – also called Kalaniana'ole Beach—on Oahu's western shore.
Toward the rear of the lava rock outcropping, you'll be able to drop into the magical caverns to swim, explore, and snap a few Insta-worthy photos. Don't go in unless you're confident you'll be able to clamber back out – the drop is about 8 feet, so it's for able-bodied swimmers only.
Here are a couple of other important things to remember when visiting the Mermaid Caves:
Only visit during low tide when the water is calm

Try to go during the summer months, as the water is lower and the surf gentler during this time

If you aren't confident about your ability to pull yourself out of the caves, feel free to stay on the surface and snap photos there. It's still a beautiful spot

Take heed of the memorial plaques that are scattered along the rocks – a sobering reminder of what might happen if you fail to adhere to these guidelines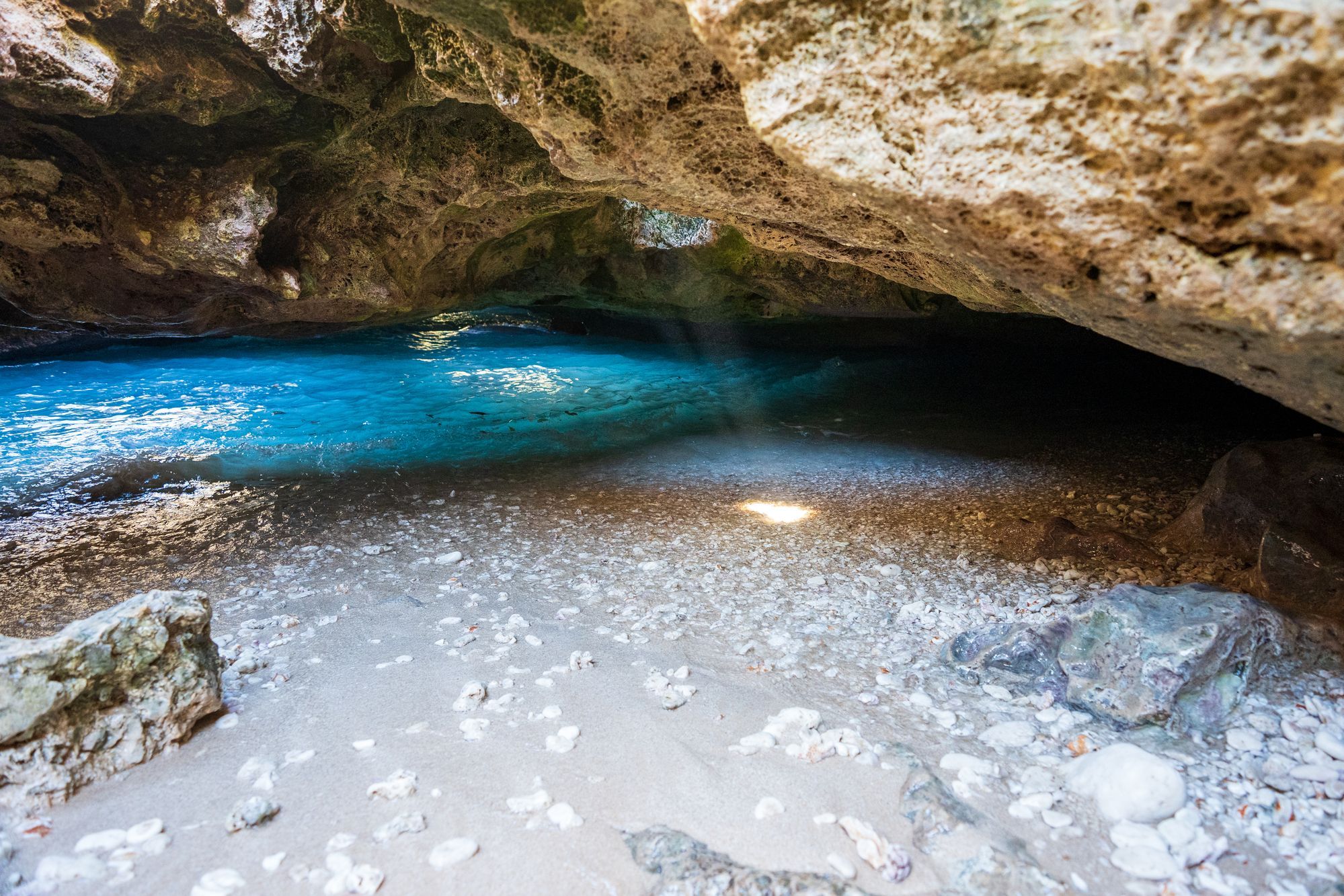 5) Snorkel With The Sea Turtles At Kahe Point Beach Park
The beach at Kahe Point is better known as "Electric Beach," for reasons that you'll understand soon enough. You can find this hidden gem on the western shore of the island, an easy trip from Honolulu.
The spot is called "Electric Beach" due to its proximity to a power plant, which deposits clean warm water into the ocean via an underground pipe. The resulting warmth attracts a plethora of marine life, from sea turtles to dolphins to parrotfish. Octopus and white tip sharks have been spotted in the area as well, making it an ideal spot for snorkeling.
While we recommend Electric Beach to anyone visiting Oahu, you need to take care when swimming here. There's a strong current where the water is released from the pipe, and you'll have to free-swim about 300 feet to reach that spot. A personal flotation device might come in handy.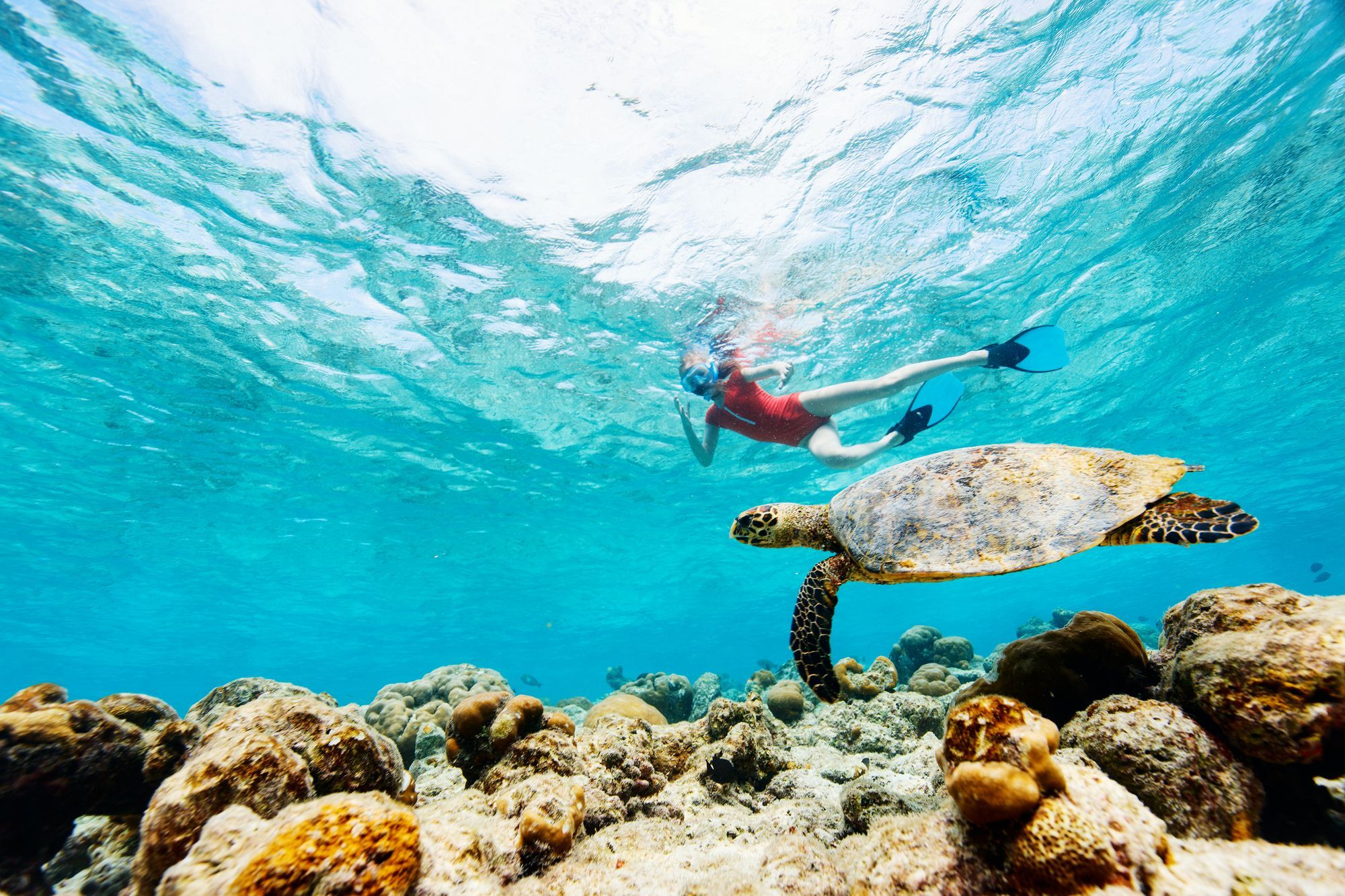 6) Live On The Edge At Ka'ena Point State Park
Perched on the westernmost point of Oahu, Ka'ena Point State Park has a rugged beauty and a special place in Hawaiian culture. According to folklore, this was the jumping-off point for souls who were about to depart the earth for good.
Bring water with you when you visit Kaena Point State Park, as there's no place to refill your bottles once you arrive. The best way to explore this state park is to take the five-mile hike along the shoreline, where you might spot monk seals and native seabirds.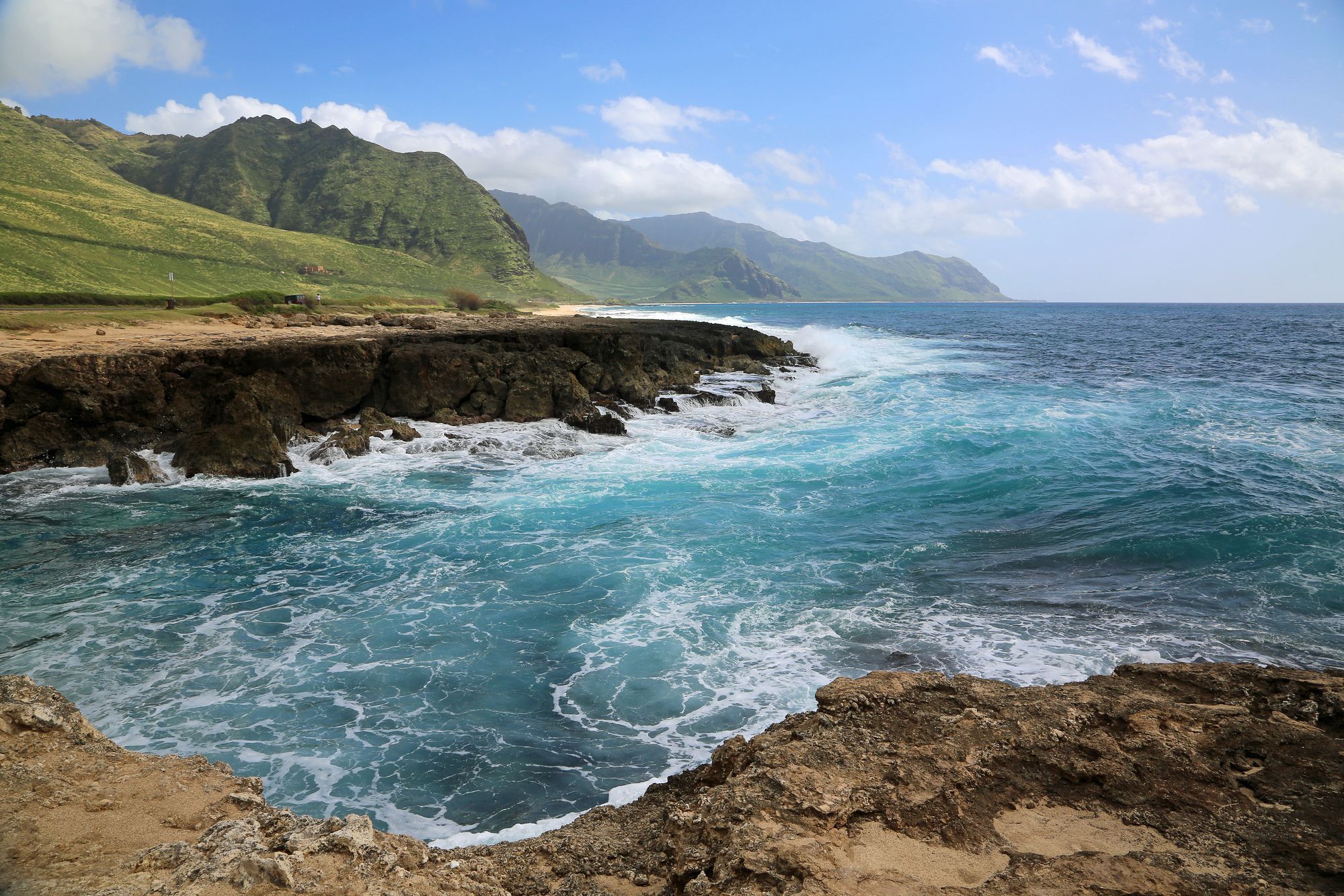 Take In The Hidden Gems Of Oahu Hawaii On The Windward Shore
7) Burst Into Bloom At The Ho'omaluhia Botanical Gardens
Even if you don't have a green thumb, the Ho'omaluhia Botanical Gardens – located on the Windward Shore – are a must-see. The name means "peaceful refuge," and from the moment you arrive, you'll understand why that description is perfectly phrased.
Designed and built in 1982 by the US Army Corps of Engineers, the garden includes plants from no fewer than 7 tropical regions around the world. Take your time when strolling around, as you can read fascinating tidbits about the trees and plants from the many informational plaques that are posted throughout the park.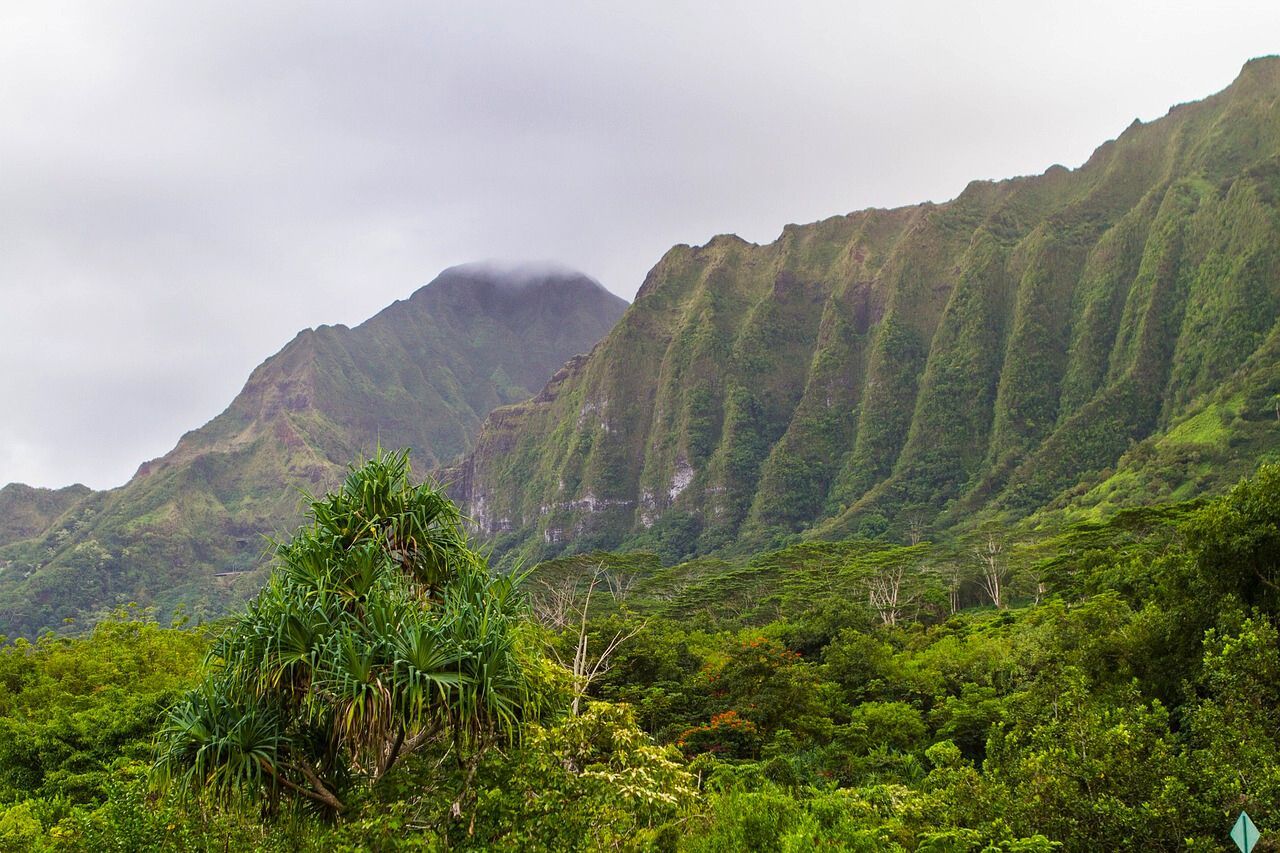 8) Take In The Ocean Waves At Sherwood Beach
Are you looking for secret spots that include long stretches of sandy beach along the Windward Shore? Check out Sherwood Beach, officially named Waimanalo Bay Park.
Three miles of powdery white sand make this the longest swath of sand beach on this side of the island. Throw in views of the craggy volcanic landscape, ironwood trees, and the aqua-blue Pacific, and you have a spot that's an absolute paradise for ocean lovers.
Following is a short list of the activities and amenities you can expect to enjoy at Sherwood Beach:
Boogie boarding

Body surfing

Beachcombing

Free parking

Restroom facilities

Shaded picnic tables

Sprawling grassy areas
If you don't see this on many lists of Oahu secret spots, that's because it's truly a well-kept secret. Nearby Lanikai Beach is more popular with tourists, so it siphons off a lot of potential beach-goers.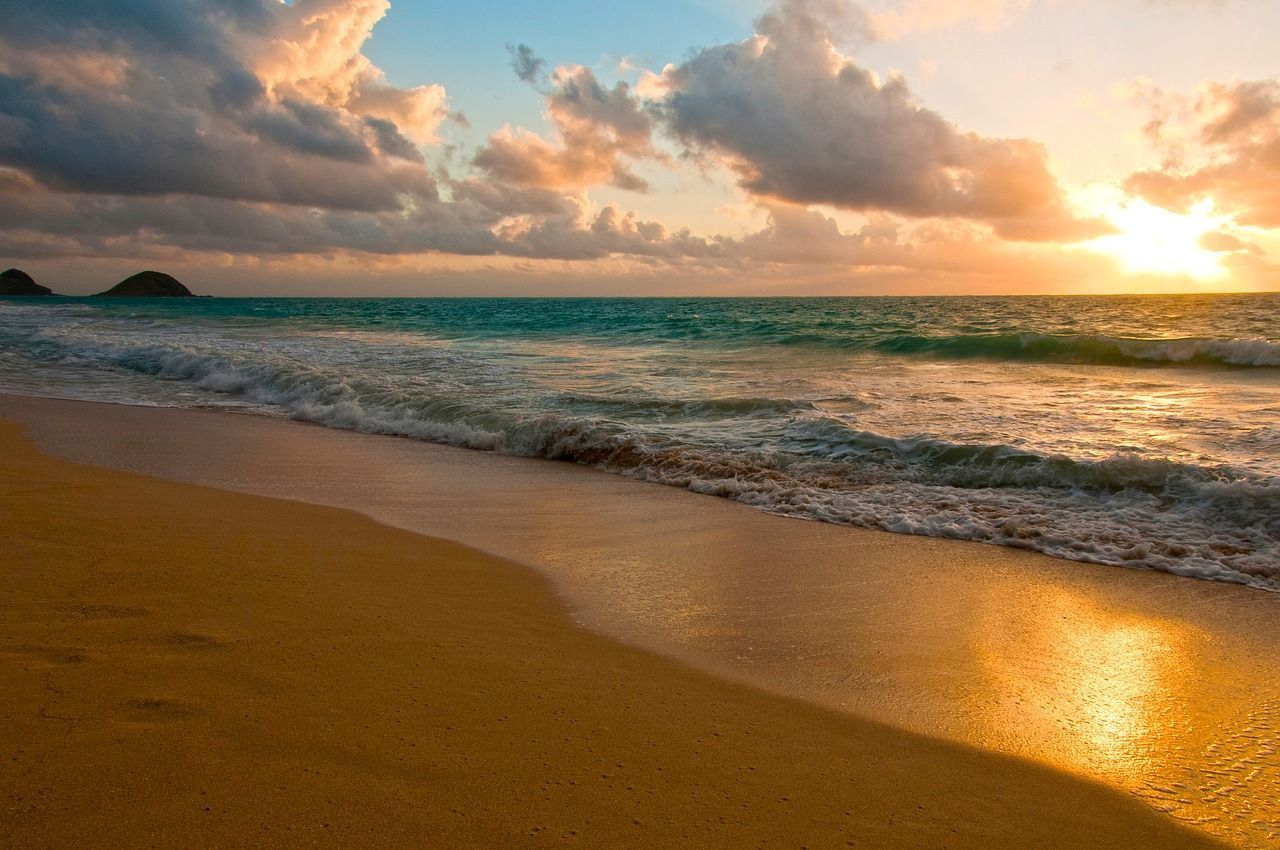 9) Ring The Gong At Byodo-In Temple
We're a bit hesitant to include Byodo-In Temple on this list, as it gets more press than many of the other selections. However, there's a sense of peace and tranquility within the Valley of the Temples Memorial Park that makes it feel like one of Oahu's hidden gems.
You'll have to travel inland from the Windward Shore to find Byodo-In Temple, a small-scale replica of a 950-year-old edifice in Japan. Stroll around the gardens, take in the koi ponds, and keep an eye out for wild peacocks.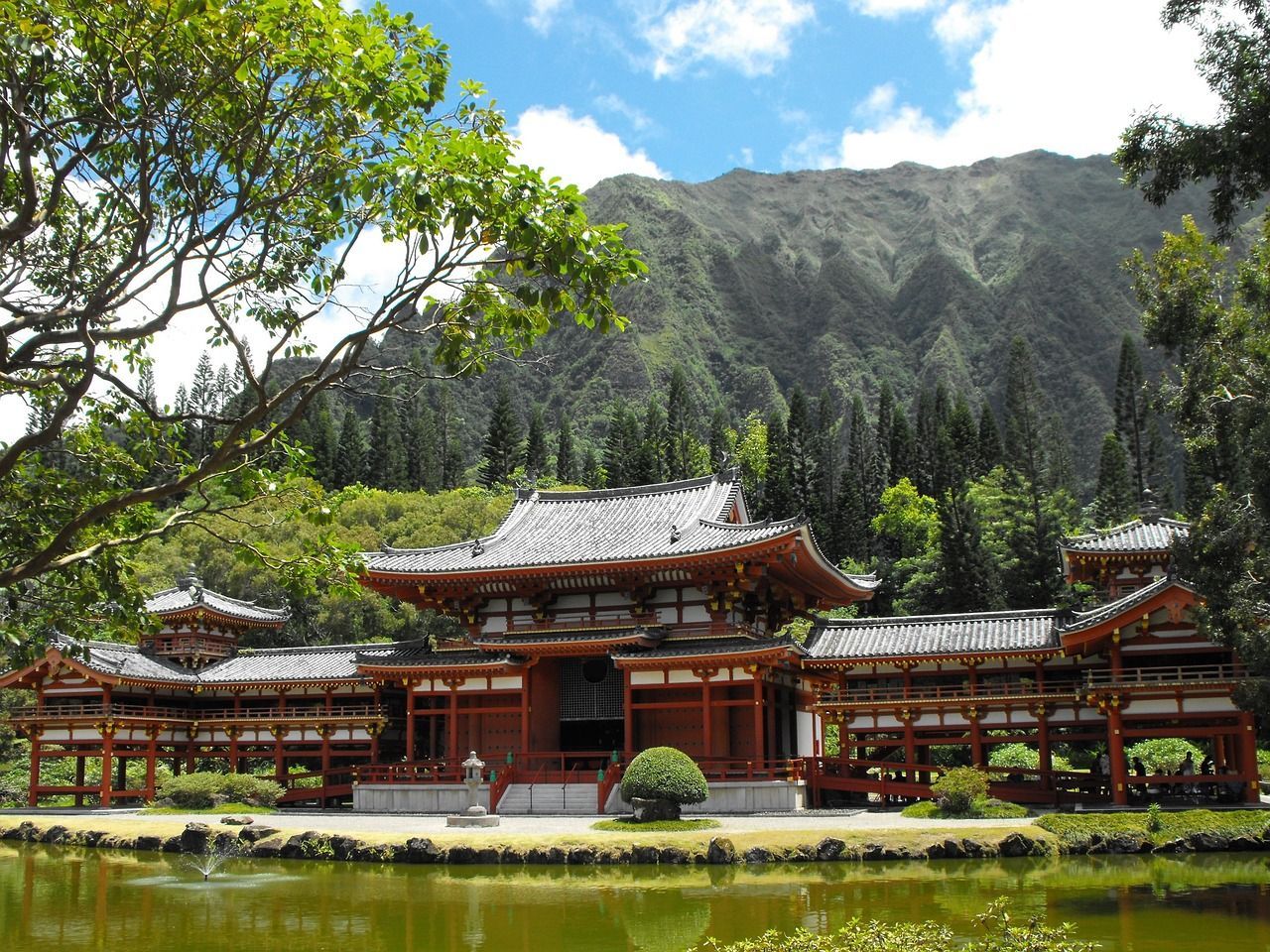 10) Take In The Culture At Ahupuaʻa ʻo Kahana State Park
This state park is one of just a few publicly owned ahupua'a – ancient Hawaiian land divisions – in the entire state. Kahana is on the windward side of Oahu Hawaii, about 25 miles from Honolulu, and consists of remarkably unspoiled land. It's also one of the wettest spots on the island, so pack accordingly.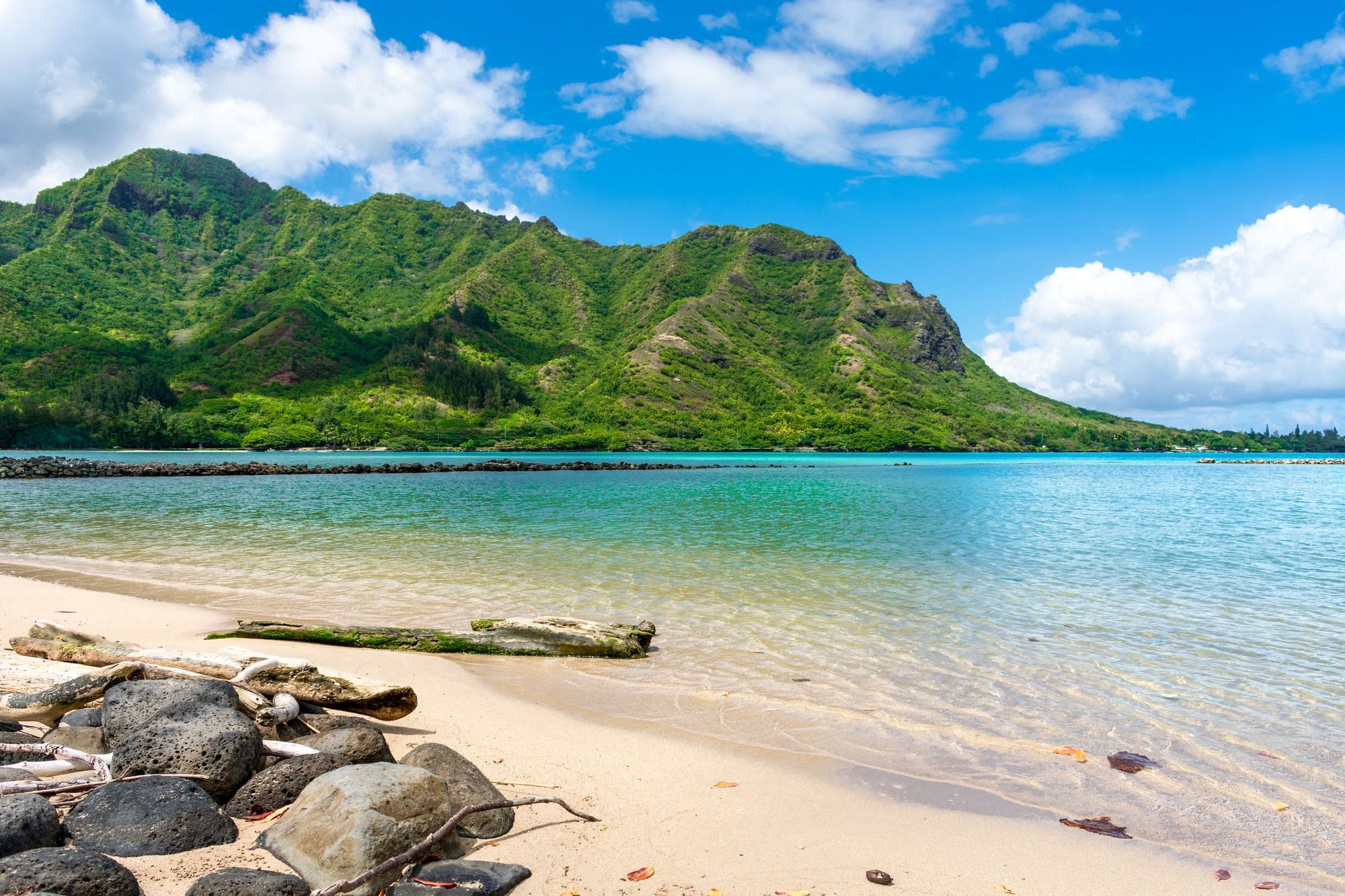 Find Hidden Gems And Secret Beaches On Oahu's North Shore
11) Capture Cinema-Worthy Moments At Kawela Bay
Kawela Bay, on Oahu's north shore, has appeared in a number of films, including 2019's Jumanji: Welcome to the Jungle and 2011's Soul Surfer. The prominent banyan tree is the highlight of the walking trail, although you can also stroll a bit farther on to discover a WWII military bunker known as a "pillbox."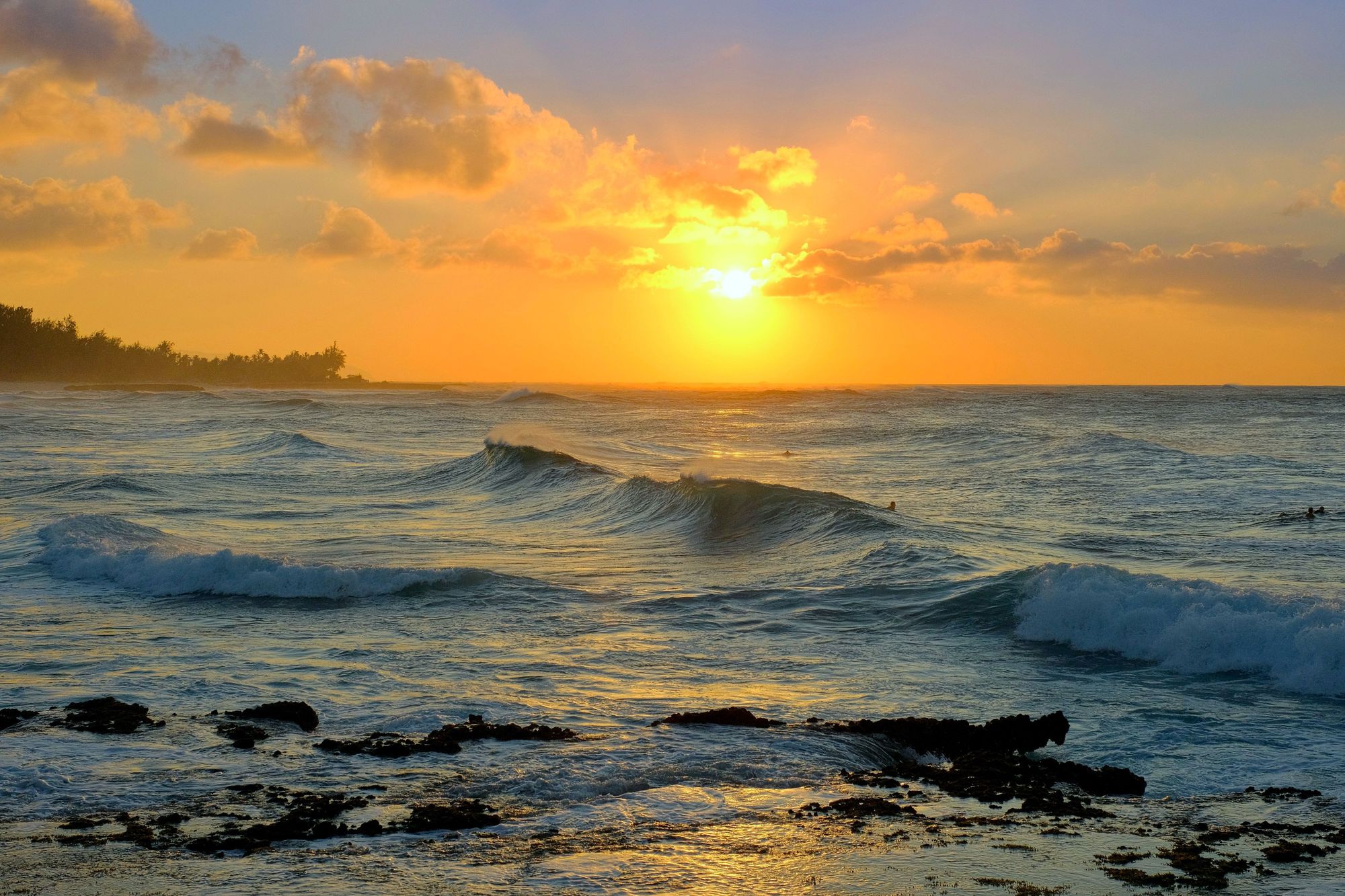 12) Experience Authentic Hawaiian Culture At Toa Luau
No trip to Hawaii would be complete without an authentic luau. Toa Luau, which can be found on the northern shore, is a family-friendly experience that will make you fall in love with the island and its inhabitants.
The basic (or "Silver") Toa Luau package includes the following:
Flower lei

Cooking demonstrations and other cultural activities

Kava ceremony

Luau Feast

Polynesian show

1 drink ticket (adults only)

Admission to Waimea Valley
If you arrive early enough, you can embellish your visit with a trip to Waimea Falls (see below), another of the area's hidden gems.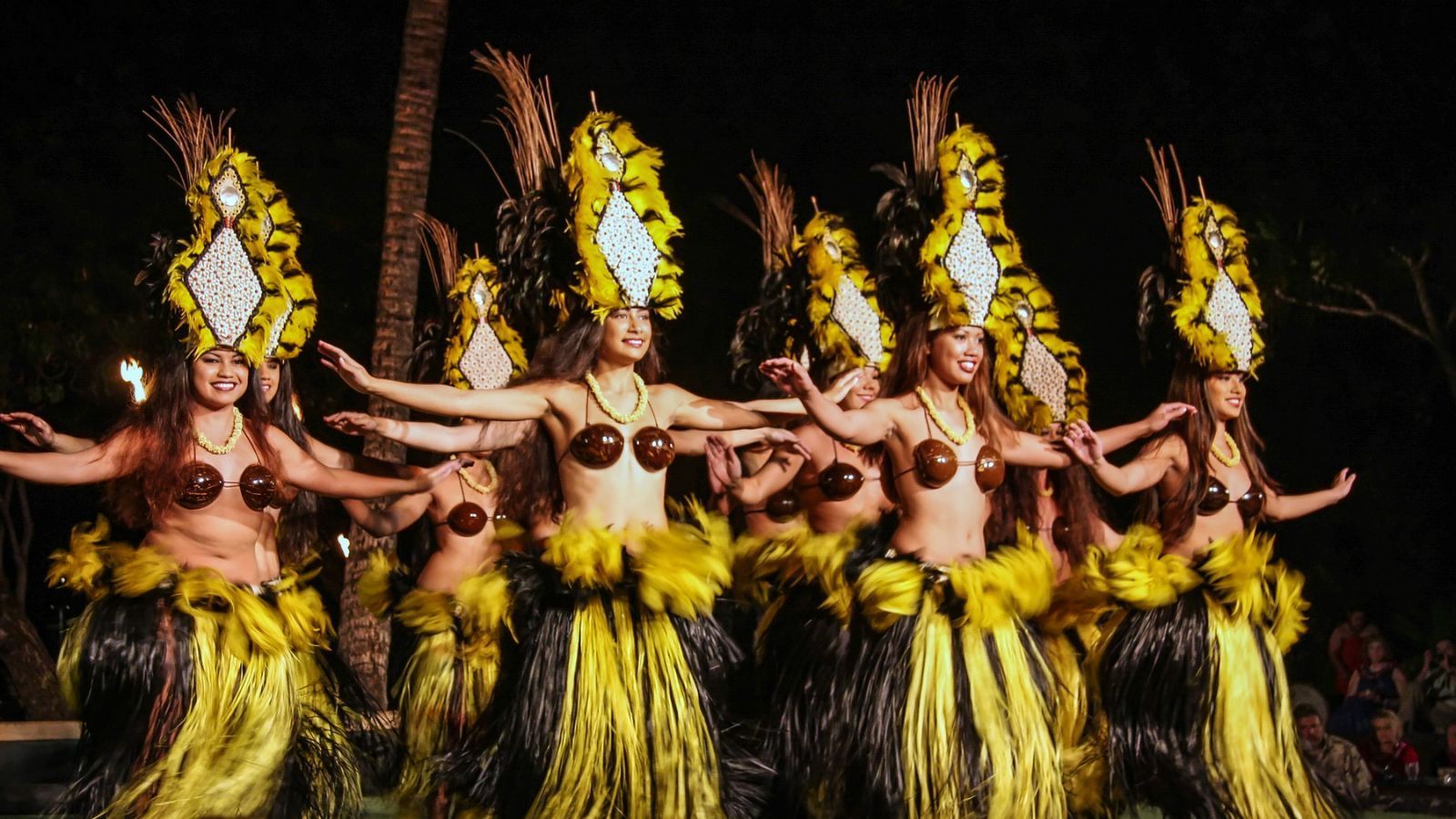 13) Make The Trek To Waimea Falls
On the North Shore of Oahu Hawaii, the Waimea Valley beckons visitors with its rich culture and lush greenery. The hiking trail to Waimea Falls is family-friendly and offers a ton of great photo opportunities. This might not be one of the most secret spots in Oahu, but it won't matter as much when you're surrounded by nature.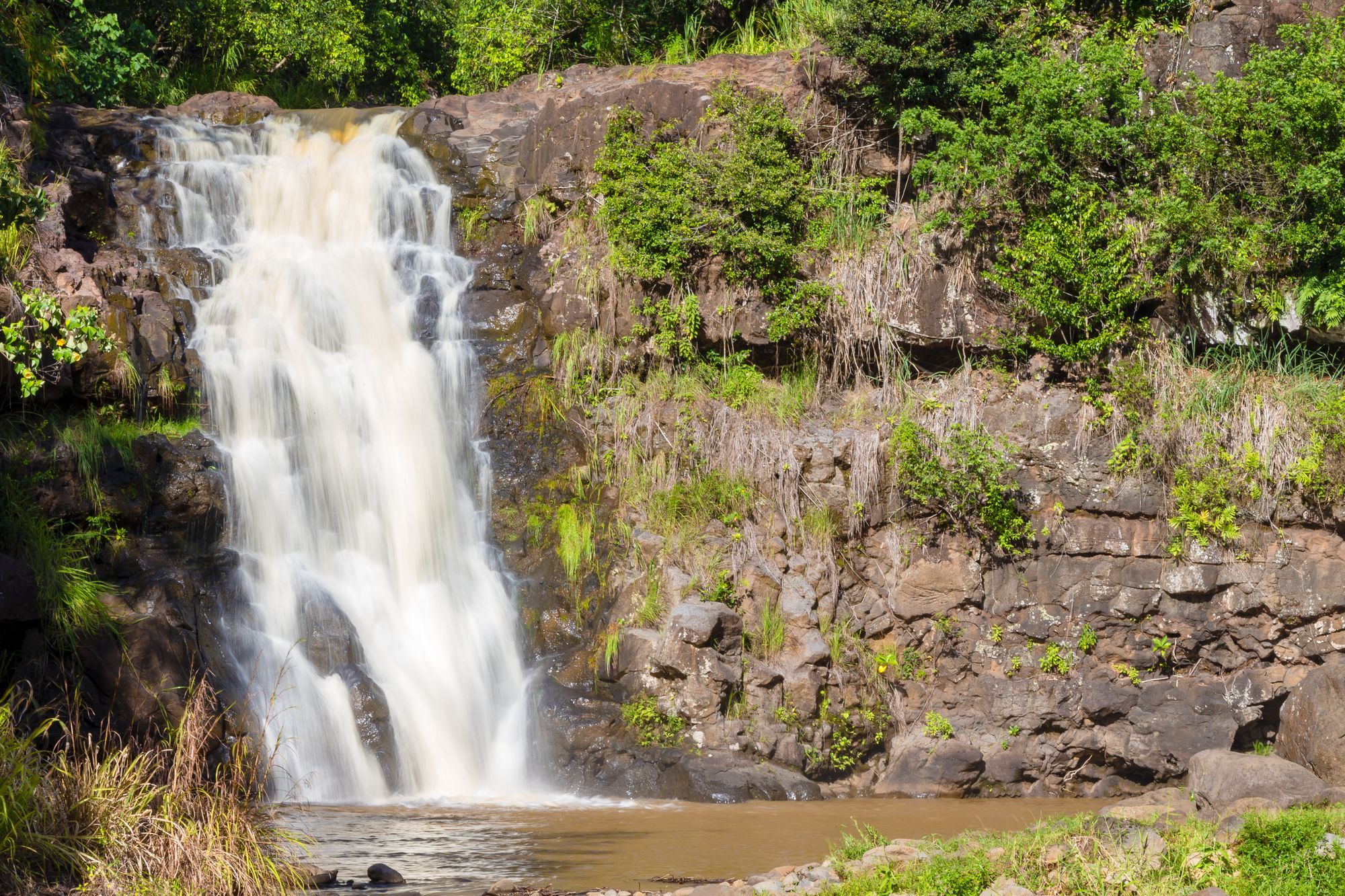 Come Explore These Oahu Hidden Gems With Us On A Comprehensive Island Tour!
Now that you've learned more about the hidden gems that Oahu keeps tucked along its shores, it's time to come and see them for yourself.
Book a tour with us and create sun-soaked memories that will sustain you for a lifetime!